New Feature: In Brief - Holotrop, Abandoned Shelter, Catonium
Chthonic Cathedral Project recommendations
With this issue I'm adding an additional format to my repertoire for the newsletter: brief capsule album recommendations. Some of the texts will be taken from previous recommendations on my Bandcamp fan page, while others will be new.
For many years I shared dark ambient obscurities on my former blogs and Facebook as part of my Chthonic Cathedral Project to promote music-based contemplative practices, often including tidbits of artist background information. Since my blogs are offline and I'm in the process of phasing out my Facebook account and preparing to delete it, these microblog-style posts will now appear in the newsletter.

Bonus: this will also enable me to release a few more short issues in between the long-form interviews.
Each issue will feature 1-3 short takes of 50-100 words each on noteworthy albums, including a favorite track embedded with Bandcamp links when available. (Substack finally enabled Bandcamp embeds. It's about time!)
With Bandcamp now waiving their share of revenues to further support artists on the first Friday of each month (through July, at least), I hope these short recommendations will be useful for everyone involved: readers, musicians, and Bandcamp.
Speaking of Bandcamp…I recently noticed that the "news" tab on many artists' pages is now a "community" tab including social media features, such as a list of recent supporters and the ability to like and comment on posts. So the community tab now functions more like a social media page, where followers (and for public posts, also other visitors) can see and interact with comments on each post.
If used judiciously, this can be a great tool. On Bandcamp, followers get notified by email every time there's a new post, unlike on Facebook…and there's no need to scroll through a firehose of digital junk food just to keep up.

As more artists continue to use the Bandcamp community tab for announcements that once appeared only on Facebook, Instagram, and/or Twitter, it becomes easier for followers to avoid those platforms without missing out on the latest news from their favorite artists.
Silent Records, for example, uses the label's community page to post occasional free download codes, label history tidbits, and meditation exercises from a work-in-progress, as well as the standard album and merch announcements.
So in the interest of boosting interactions between musicians and followers on Bandcamp - the only music platform I know of that actually centers the needs of artists and pays them fairly, as opposed to just paying lip service to the idea - I'll write more capsule recommendations for Endarkenment readers and copy them over to my Bandcamp fan page.

I've got over 300 digital albums/tracks in my Bandcamp collection, about 90% of which are dark ambient, but so far I've only written short blurbs for 50 of them. Time to remedy that!
---
In Brief: Holotrop
- Transpersonal Musick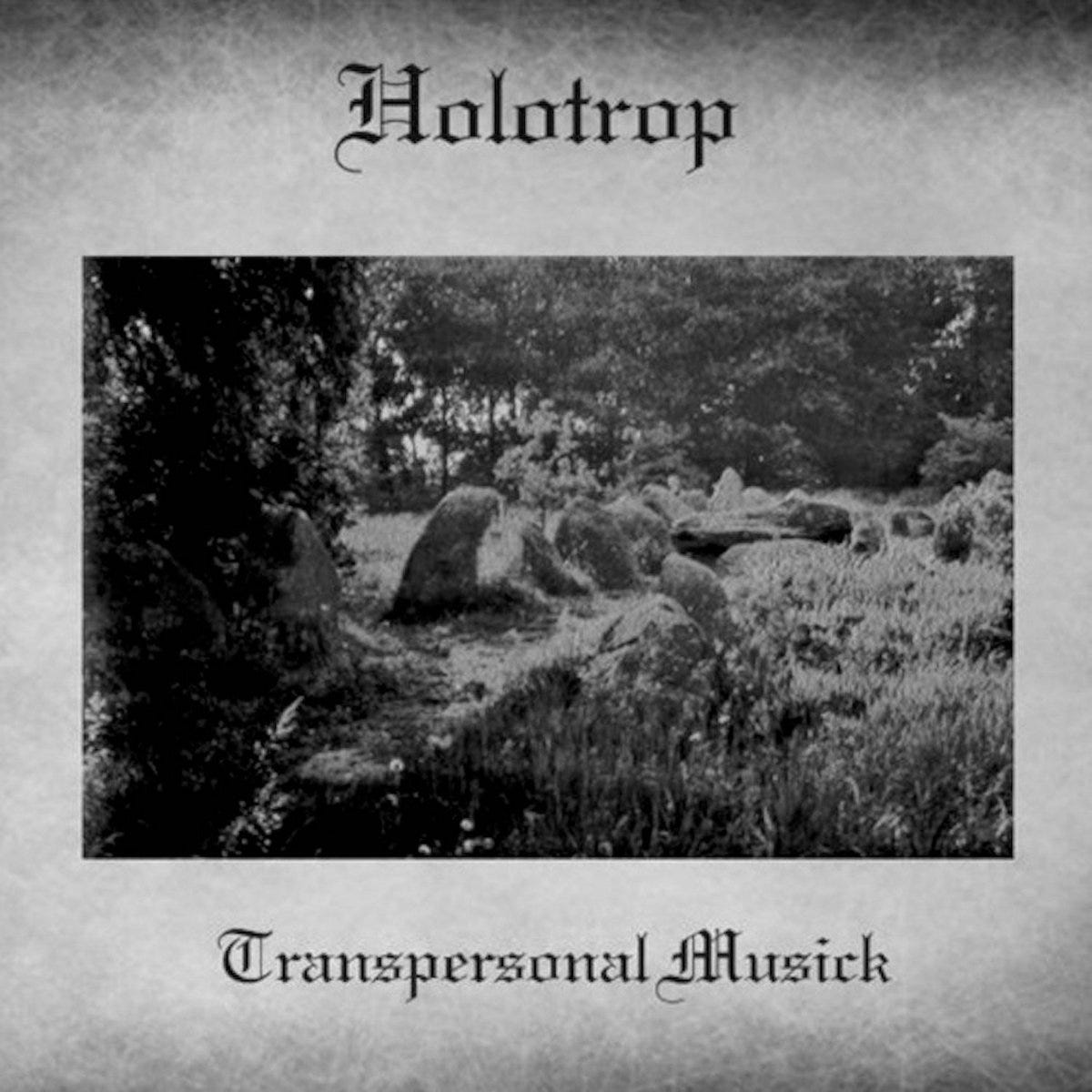 Like an obsidian scrying stone, bringing forth mystical visions of the hidden, this stirring collection of telluric drones, chimes, and trancelike entheogen-induced soundscapes can melt open the way for realms of earthy splendor to reveal themselves through dreams and altered states of consciousness. The ritualistic percussive element introduced at 2:52 in the second track is especially enchanting. More of this, please! Favorite track: Vision II (Galium odoratum).

In Brief: Abandoned Shelter
- Teorema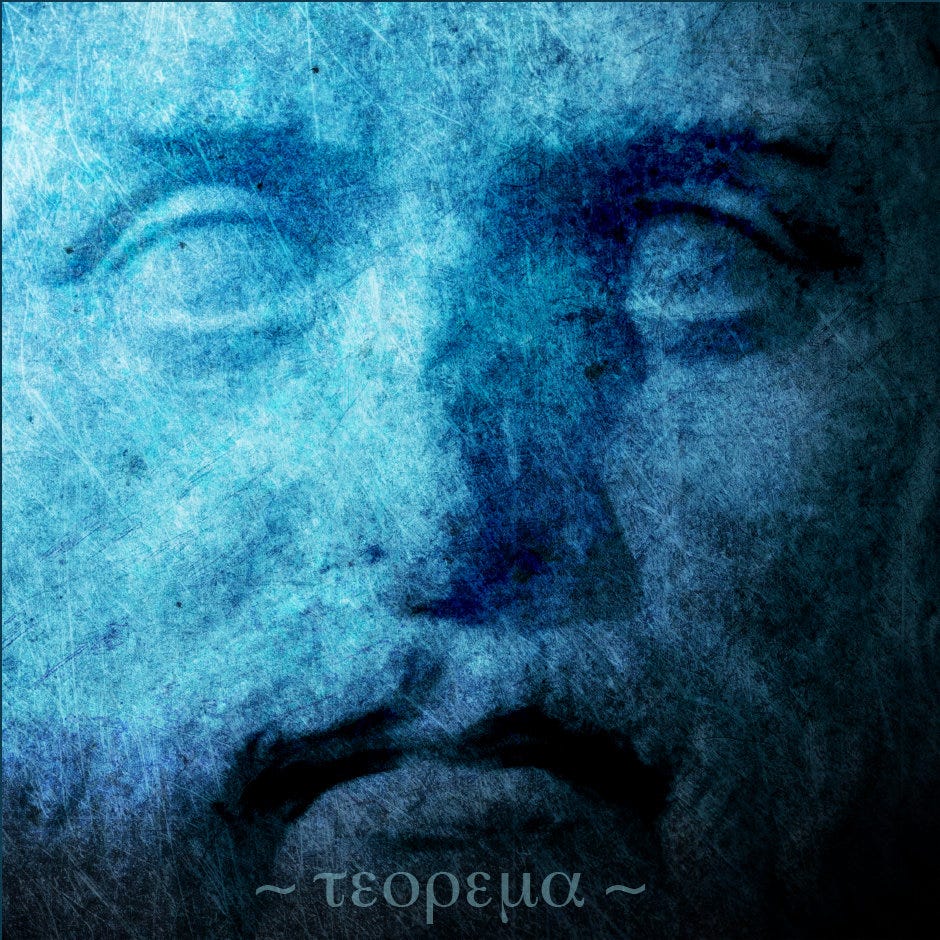 Delighted that this long-dormant Bulgarian project has been brought to life again, with a great new album. Long-time fans will remember outstanding tracks like "Chant of Death" and "Suprema" from his 2006-2007 releases. His work has matured beautifully, delivering industrial ambient with lavish attention to detail and just the right level of creepiness to inspire visions of shadowy netherworlds. Favorite track: IV.

In Brief: Catonium
- Metropolis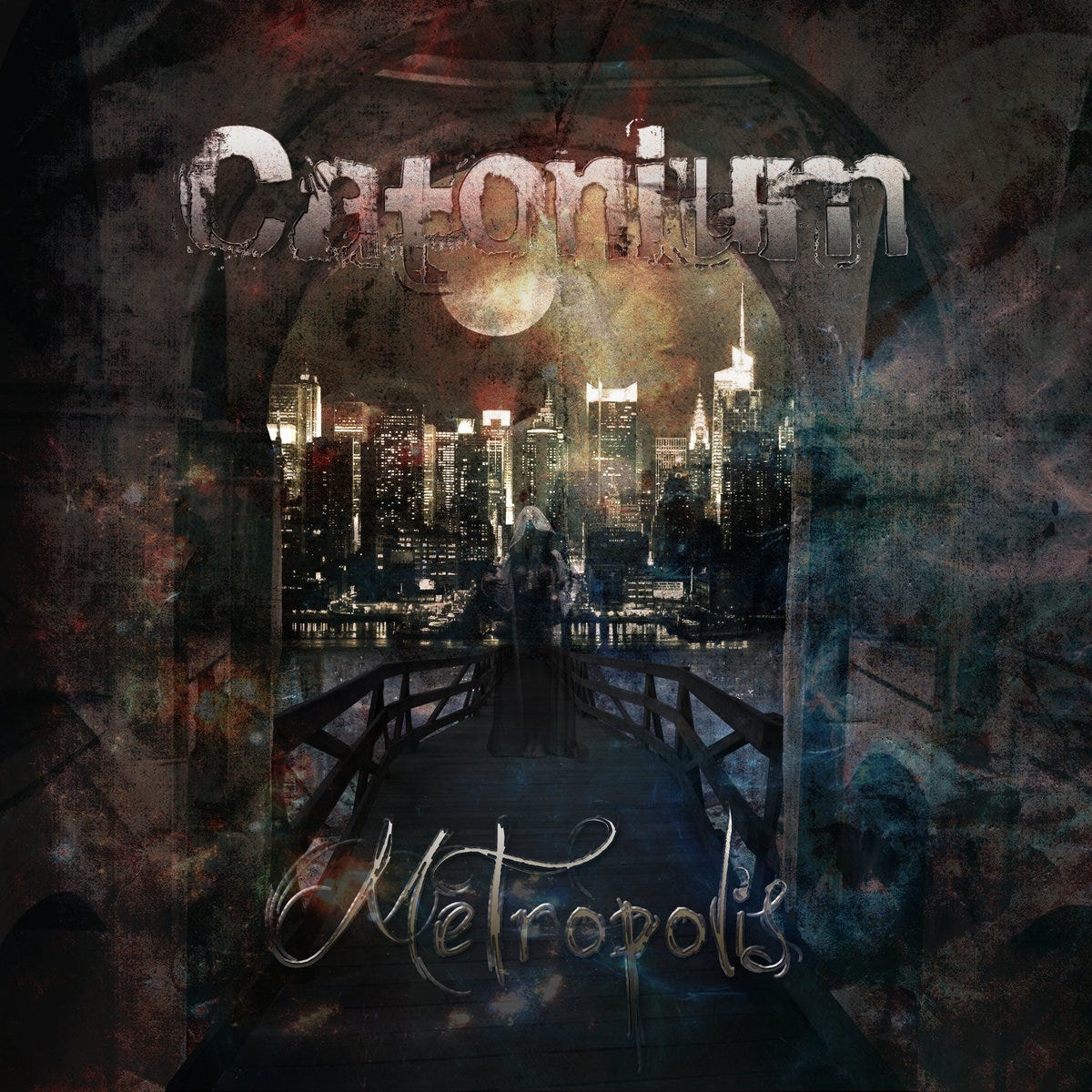 A stylistically versatile and starkly atmospheric collection adroitly merging dark ambient, industrial, and jet-black nightmarish samples from more genres than I could even count if I tried. Fierce, intense, and masterfully executed. Before you cue up "The Structure of Madness," be sure to optimize your subwoofer settings so you can savor the nuances of all that delicious, deep rumbling bass right from the start. Favorite track: The Structure of Madness.
---
[Following up on my previous issue: Unfortunately, the Inade & Circular livestream performance was cancelled, with no new date scheduled.]
---
Thank you for reading and supporting the work of independent artists!
You can help support this work by opting for a paid subscription at USD $5/mo or $50/year, or by giving a gift subscription to a friend. You can also express your appreciation by clicking the little grey heart on your favorite issues, and by recommending Endarkenment to others.
---
UP-AND-COMING INTERVIEWS:
* Boris Tyurin of Out Of Hell
* Alexander Leßwing of Skadi
* Dark Ambient Sound Bath

RECENTLY PUBLISHED/UNLOCKED INTERVIEWS:

* Where Curiosity Leads: An Interview with Desiderii Marginis
* At The Mountains of Madness: An Interview with Phelios
* All Art is Political: An Interview with Phragments
* A Cinematic Edge: An Interview with Cryo Chamber Founder Simon Heath

EXCLUSIVE PAID-SUBSCRIBER-ONLY INTERVIEWS (to be re-released publicly):

* Scandinavian Heritage: An Interview with Ulf Söderberg
* The Power of Nature: An Interview with Northumbria
* A House Between Worlds: An Interview with Hypnagoga Press
Archive of all previous issues for both subscriber tiers here.
---
Image credit: graphic art by Pär Boström