[Archives] The Power of Nature: An Interview with Northumbria
(Reprint; originally published Dec. 22, 2018)
This year Endarkenment is releasing archived interviews from 2018-2019 to the public. Previous releases include Desiderii Marginis and Hypnagoga Press. Today I give the mic to the brilliant Dorian Williamson and Jim Field of Northumbria. Enjoy!

Endarkenment is still reader-funded through paid subscriptions, but now makes all interviews available to everyone. For more information about this experiment to unlock the "commons" in support of the dark ambient community, see my recent announcement.

Esteemed and prolific Canadian artists Dorian Williamson and Jim Field have forged a prodigious and variegated sound mosaic in their musical career as Northumbria. Formed in 2011, the band released their debut album Black Sea of Trees in 2012, followed by a series of EPs: Northumbria on TQA Records (2012); The Silver Forest (2013) on Waxen Wings; the aptly titled remix album All Days Begin As Night (2013); and Blood Orchid, an evocative collaboration with Famine on the Cathedral Transmissions label (2014). Bring Down the Sky (2014) on the Consouling Sounds label marked their second full length release.
More recently, the duo paired up with thriving label Cryo Chamber to release Helluland ("land of flat stones" or "stone-slab land" in Old Norse) in 2015, followed by Markland ("forest land") in 2017 and Vinland ("windswept land") in 2018. Inspired by the Norse exploration of the northern coast of Canada, each album in the trilogy constructs contemporary artistic and sonic frames for the historical tales surrounding the legendary lands portrayed in the Icelandic sagas.
Among the band's notable single-track and split contributions to compilation albums are "Lovers in the Waves" and "Ice Moon" for net-label Kalpamantra, and "Cold Wind Rising"/"Vanishing Point" from their split release with North Atlantic Drift on Toronto-based Polar Seas Recordings - all of which, I might add, are not to be missed. The full-bodied dulcet tones of "Lovers in the Waves," in particular, often bring forth introspective reveries, and "Cold Wind Rising" puts me in mind of a northern winter reliably enough to provoke a mild chill even at the height of a sweltering summer.
Renowned for their proficiency in live performance - all their music is completely improvised - the duo delivers massive sweeping drones and impressively intricate soundscapes using only guitar and bass. Thematically speaking, their shared sense of wonder and exhilaration at the grandeur of nature infuses every aspect of their art, taking center stage as beautifully as the creative chemistry between them. I get the sense that these two might be just as adept at navigating uncharted territories in the Canadian boreal forest as they are in the throes of their potent blend of musical alchemy.
Listeners expecting the unrelenting claustrophobic bleakness typically associated with dark ambient will not find it here. I doubt the cynical writer who once glibly dismissed the entire dark ambient genre as "a tiresome battle…in the massive bleakness stakes" is even vaguely familiar with Northumbria's refined sound palette. I can't help but wish I could park that cheeky reviewer in front of the mesmerizing video for "Wonderstrands" - one of my favorites; the video perfectly complements the swells of the music - in wide-screen mode. For seasoned listeners and neophytes alike, even a cursory listen to this masterpiece dredges up something closer to enchantment than desolation.
That's not to say that Dorian and Jim eschew more foreboding musical territories, however. They're masters of paradox, underscoring poignant and forlorn moments in the extant artistic narrative even as the promise of vast shimmering landscapes beckons just beyond the horizon. Two segments in the title track from Vinland, for instance, strike me as among the most sublimely mournful yet strangely reassuring passages on the entire album: the shift in tone that heightens my anticipation at 1:11-1:17, and the crescendo at 11:32-11:48. Not once have I managed to stay dry-eyed through these exquisite moments.
'Tis my great pleasure to invite you to listen in on our conversation as Jim and Dorian treat me to a long-awaited winter solstice gift: a deep-dive exchange exploring their earliest musical influences, their thoughts on capturing the magic of the numinous, and their tribute to the windswept northern lands.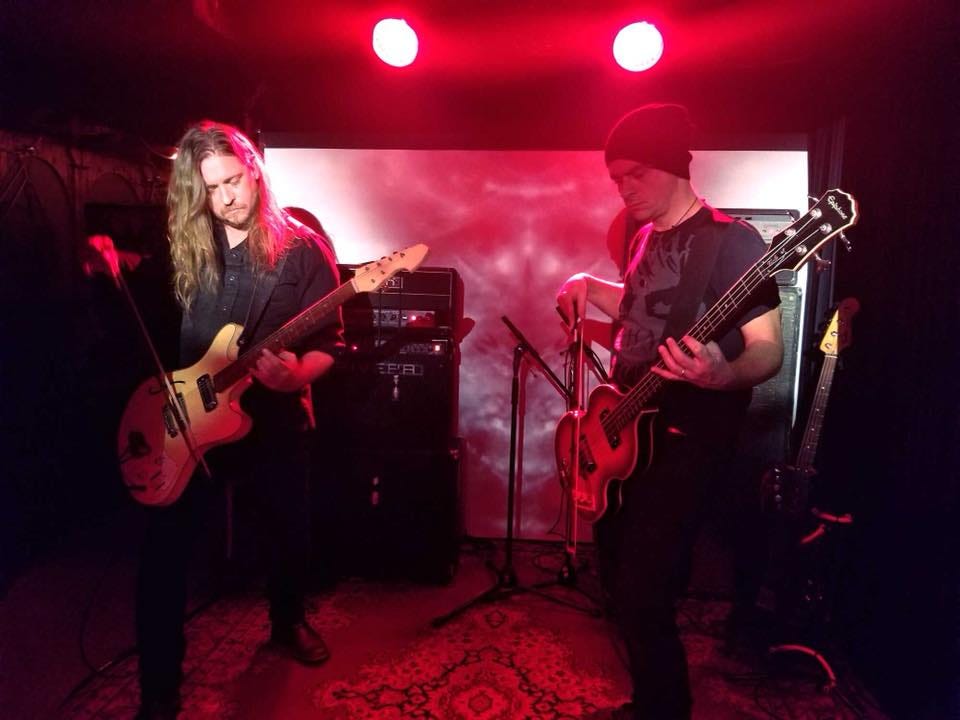 Northumbria live at Handlebar, Toronto, Canada, 2 December 2018. Photo by Aaron Dawson.
Danica Swanson: Greetings Jim and Dorian! Congratulations on the recent release of Vinland, the third and final album in your critically acclaimed trilogy inspired by the Norse exploration of the northern coast of Canada. You've mentioned that your inspiration for the trilogy stemmed from extensive independent research, including your reading of Icelandic sagas and the work of archaeologist Patricia Sutherland, whose work has revealed convincing evidence of a Viking settlement on Baffin Island around 1000 CE. What originally sparked your interest in this investigation? I imagine an interest that provided sufficient inspiration to carry Northumbria through the course of recording three albums must have been quite far-reaching…
Dorian: Thank you so much for your kind words, and for giving us this chance to chat a bit about the band! Also, congratulations on your success with Endarkenment. We in this very underground scene truly appreciate dedicated people such as yourself for helping to spread the word.
After recording two fairly heavy and sonic albums, we very naturally and without any real preconceived idea began recording some really minimal pieces - very quiet and introspective in nature compared to our first two records. The first sessions really seemed to evoke a sense of vast, empty space, and we found inspiration in this new minimal approach. I can't remember exactly how early in the sessions we felt it coming together in a conceptual way, but I feel it was quite early on; the music seemed to be guiding us in a direction, as it it does when the forces are working with us, and we just allowed it to unfold. Both of us are very interested in ancient Norse culture and spirituality, as well as the physical landscape of our own country, so it seemed like a very natural course to take. Once the concept of Helluland was firmly in place, the idea of extending it into a trilogy seemed like the obvious direction to take. Then we began really exploring the evidence in the sagas, poems, and archaeological evidence of the Vikings in Canada, never wanting what we were doing to be too literal.
Jim: I've always been fascinated with history in general and Canada's history specifically. It's not something I was taught in school, and I found it to be a fascinating chapter in our history. I particularly wish I could have been there to see the intersection of the Nordic culture and the First Nations. Clearly they got along and traded with one another, which makes me wonder how that started and developed. How were they able to learn each other's languages and customs? They must have had an influence on each other.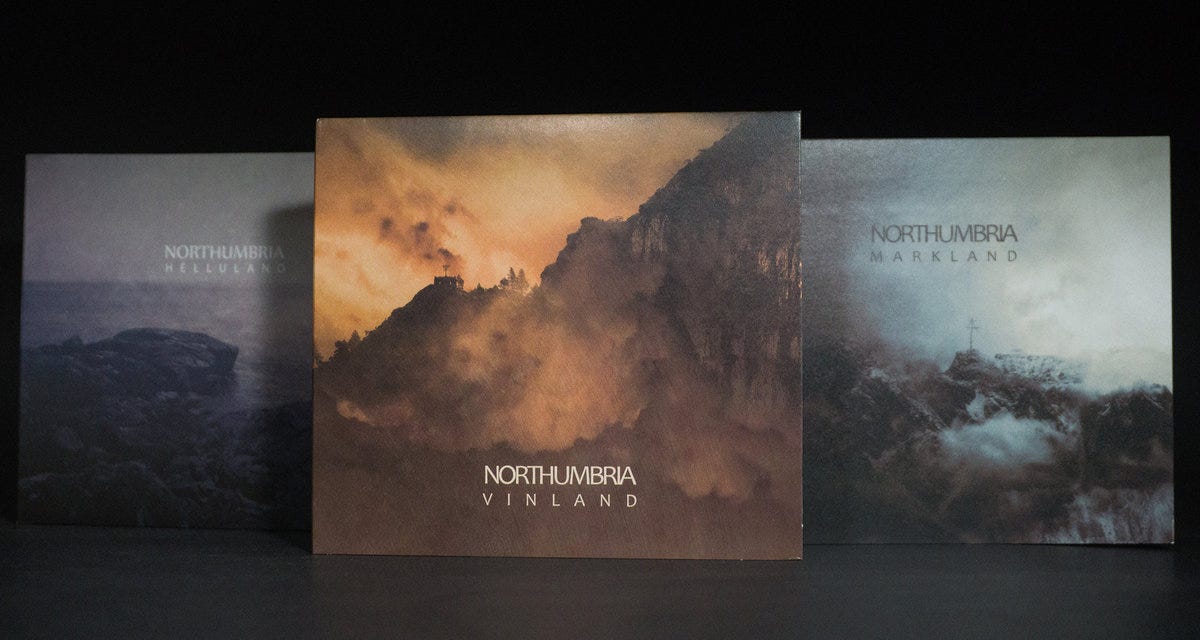 Danica: Helluland, Markland, and Vinland all feature mastering and appropriately themed lavish atmospheric cover art by Simon Heath. What factors influenced your decision to release this trilogy through the Cryo Chamber label?  
Jim: I'm personally a fan of the artists on Cryo Chamber, and the roster has been an ongoing source of inspiration for me. It feels like my artistic home.  
Dorian: I've been a big fan of Simon's work as Atrium Carceri for years, as well as many of the other artists on Cold Meat Industry. When I found out that he'd started his own label I was thrilled! I think it was at the very beginning of the recording of Helluland that I sent him some rough mixes, two or three songs…on a whim really. Being guitar based with two very heavy records out I wasn't sure if it'd be something that Cryo Chamber would be interested in releasing. But I took a chance and reached out, and he was very interested from the get-go. And there began this wonderful friendship and relationship, not only with Simon, but with the entire roster of artists. We are truly honored to be among their ranks! It's a very fruitful and mutually supportive environment, full of collaboration and communications.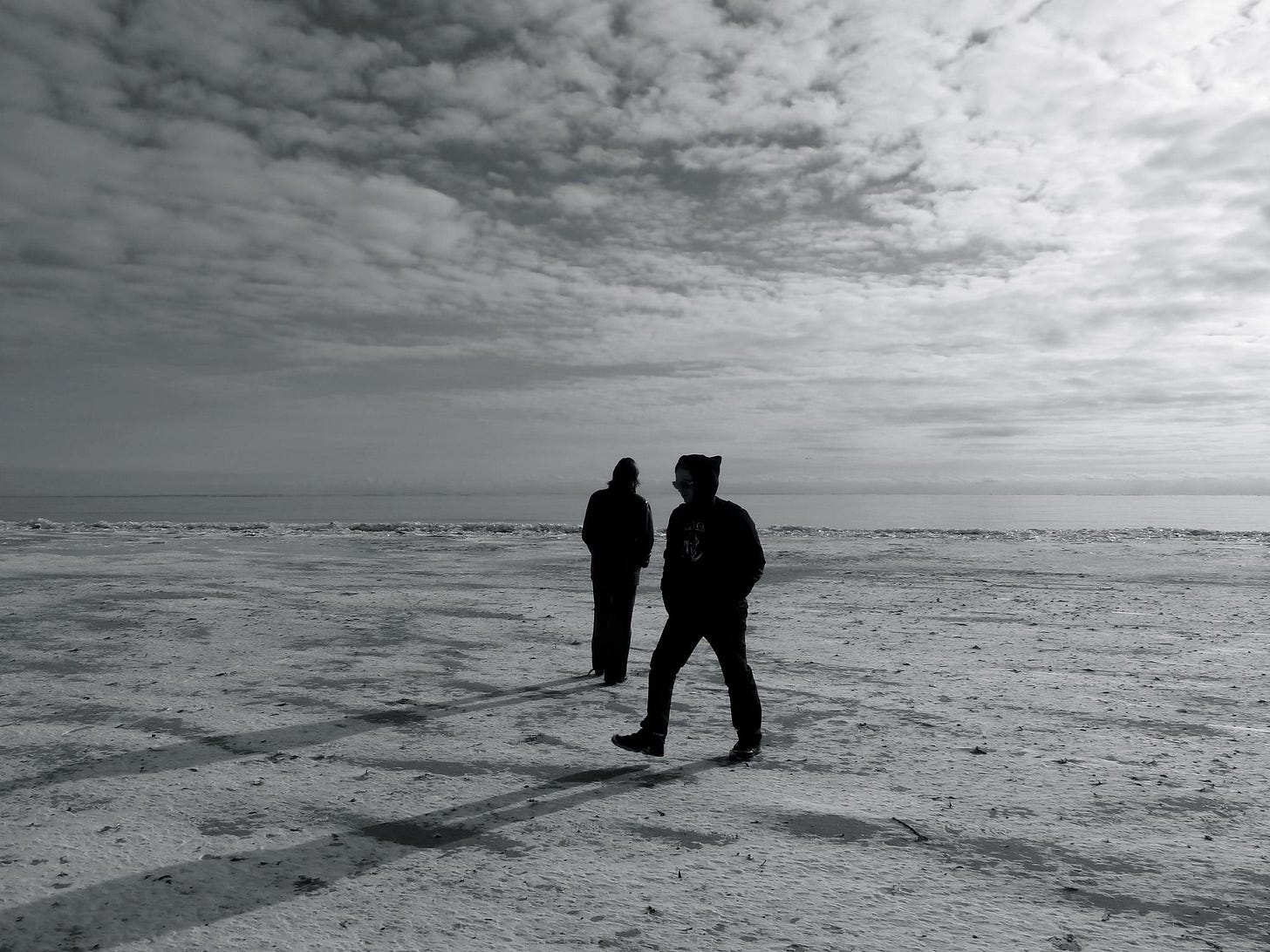 Photo by Amy Williamson
Danica: Several of your track titles mention deities and nature spirits (e.g., "Song For Freyja," "Ostara's Return," "The Nixe"); you've mentioned that you follow the old ways, and your music is motivated by "a kind of nature worship." One reviewer suggests that the trilogy tells a story of the Viking migrations from the perspective of the land. Could each of you say more about this undercurrent of nature worship and what it means to you to follow the old ways? How did you originally learn about Norse mythology and religion?
Dorian: That's a very interesting take on the trilogy, and a perspective we were fully aware of. I think the music is definitely rooted in the land, but through the eyes of the explorers trying to put into sound the feelings they would have had traversing the ocean to this new world. The "nature worship" that I feel resonates through our music is very closely aligned to how the ancient Norse saw the world and the universe, and similar to the way the First Nations people of Canada see reality: we are inextricably linked to the environment. The power of the natural world over humankind is awe-inspiring, and worthy of our deepest reverence. The old Gods and Goddesses, mythical beings, and spirits have been phased into a kind of oblivion with regards to the mass consciousness of many people. But they're still here in this world.
My first experience and exposure to Norse religion and mythology was through my mother, Tamsin. When I was a child we would regularly go to deep trance mediums, spiritual retreats, and meditation classes. When I was around 12 she gave me a set of runes and a book on runecasting. This sparked a lifelong interest in Norse spirituality and history.
Jim: For me personally, it would be an overstatement to say I worship nature. I have a deep respect and admiration for Nordic spirituality and the corresponding deities. I take religion more from an allegorical point of view, however. In my view, they represent different aspects of humanity's nature, desires, emotions, and motivations. By invoking or honoring these deities, you are in fact doing so with one of these aspects of the particular deity. Also, the tales are just so fantastic and epic. It's such a primary influence on fantasy writing and games that it's hard not to find interest in the source material. I also happen to love poetry, so there's that too.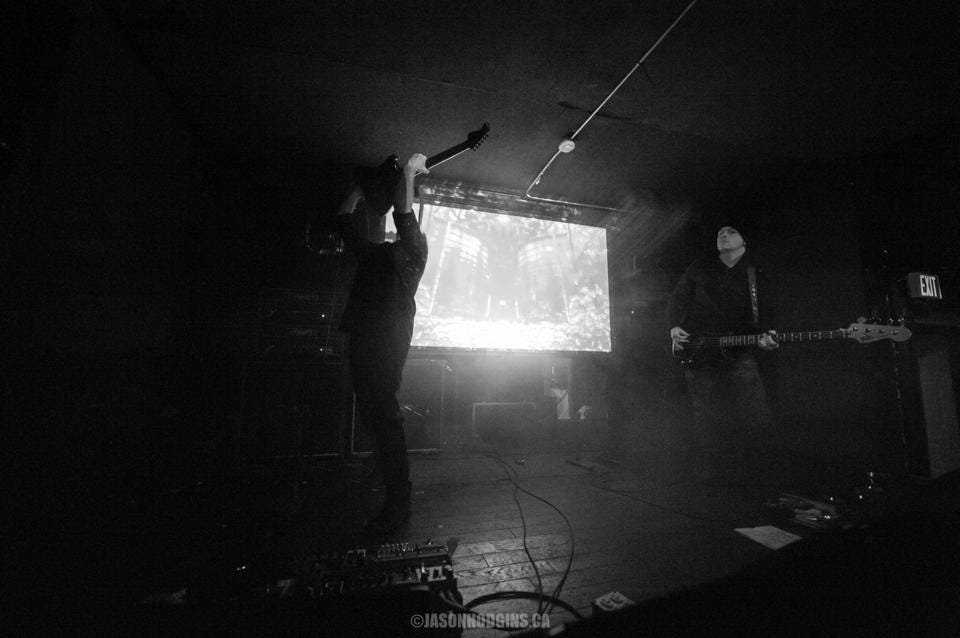 Photo by Jason Hodgins
Danica: You've described your live improvisational performances as rituals involving the creation of a certain atmosphere or mood in which you "…try to capture the magic of the ineffable," and "…if the Gods are feeling generous, things begin to coalesce." You also wrote elsewhere that "…something…just uses us as conduits…" Can you describe what that experience is like for you in the moment? Are there specific tell-tale signs that let you know the Gods are feeling generous?
Dorian: Well, this is both central to what we do, and probably the most difficult to describe. I think our best moments are when we're truly disconnected from logical reality, with our minds fully open to allow the sound to take control. The power in the sound is what guides us. The sound knows far more about the magic and mystery than we do; we just try not to stand in its way once we've helped it come into existence.
Jim: We make music as friends, so it's a form of conversation between us. I wouldn't say there's a literal interference of any supernatural power. I would say that we have the ability to conjure up some otherworldly sounds and vibes, though. It's a form of personal evocation of mind and spirit from my point of view. It's a creation of a sort of state of mind and being that's channeled through the music, leading to certain emotions and atmospheres.
Is it us or Odin? Couldn't tell you! I'd like to think He might enjoy our jams, though.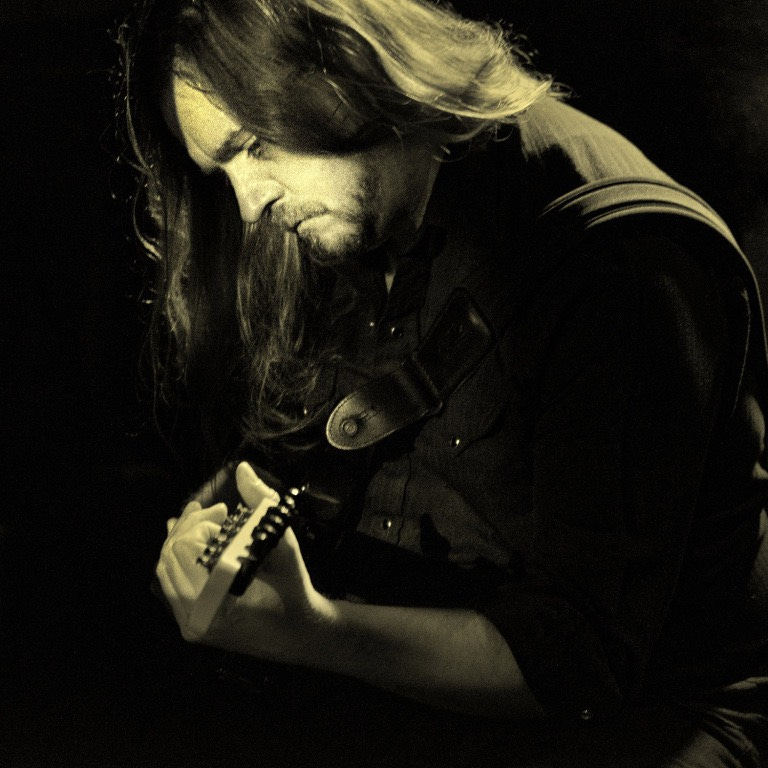 Photo by Rick McGinnis
Danica: You wrote that Northumbria enjoys "the luxury of taking our time," and that you appreciate having the freedom to do exactly what you want, musically speaking, "…without any expectations." What factors enable you to work on your music under unhurried conditions? Do you take certain steps or maintain specific boundaries in order to allow your creative process to unfold on its own timetable?
Jim: What we create is done for artistic expression, not for any financial goal. I don't mean that in any sort of snobby sense. I respect folks that want to make a living from their music. I've done so in the past myself, so I understand the way of treating it like a job. Thing is, when you do that you have certain expectations to meet and corresponding deadlines. Since there's no release schedule for our recordings and Simon (our beloved leader at Cryo Chamber!) indulges us as to what and when we want to release, there's no outside pressure. I believe this is very important. Due to the nature of our process, we need time to jam and edit the material to where we want it to be.
Dorian: A major factor regarding this is Simon allowing us the time to finish records in a way that feels comfortable to us; there is never any pressure from the label to meet a deadline. He allows us to submit the records when we feel they're ready for mastering. He trusts our judgment. Both Jim and I have home studios as well, which allows us the freedom to work on music at our own pace. I recently left the city for a more rural location, where I could build a separate studio space from my house, in a small building. Having the freedom to work on music at any time and at high volumes has been really inspirational.
Danica: In recent interviews you've mentioned musical influences such as Robert Rich, the "mystical minimalists" (e.g., Arvo Pärt, Henryk Górecki, Gyorgy Ligeti, Krzysztof Penderecki), your respective backgrounds in gothic-industrial subcultures, and your previous bands Holoscene and Rhea's Obsession. Could you say a bit about your earliest musical and artistic influences? Did you both receive early recognition of your musical talents and encouragement to pursue music, or did it take awhile to find your groove, so to speak?
Dorian: Both Jim and I came from very musical homes. My father is an opera singer and my mother was a classical pianist and teacher. All of our parents were very supportive from an early age. My interest in sound was sparked early from watching a documentary on the making of Star Wars and how the sound effects were created. As a small child I was fascinated with how they transformed acoustic sounds into lasers, blasts, and explosions! It probably also had an effect on me in terms of my career doing location sound for film as well. I came from a classical but open minded home, so when I started getting into the stranger side of music, it was accepted as part of my evolution. I think both our homes were very tolerant!
Big moments for me personally were first hearing bands like Joy Division, which coincided with picking up the bass guitar around the age of 13. Early Pink Floyd was also a huge influence, especially the more experimental records like Meddle. Skinny Puppy was also a huge part of my musical universe for years and a huge inspiration. Later in my teens I got heavily into Swans and Godflesh. I played bass in several Industrial bands in Toronto, as did Jim, though Jim had far more success. We do have very similar musical backgrounds, which I think helps us connect instinctively; both of us kind of arrived at this place after walking similar paths.
I took a break from music for a while, but it left too big a hole in my life. Then I assembled Holoscene, which was kind of a post-rock style band that Jim ended up joining when a member left. That was the beginning of our professional partnership and close friendship. Northumbria is very much a product of that friendship. We inspire each other.
Jim: My father is a jazz musician and my mother sings and plays piano, so I've been around music and world class musicians all my life. I got started early on in piano and bass, and got into guitar in my early teens. If I were to list all my influences, it would fill a book. Ha ha! I studied jazz in college and played in punk/post hardcore, goth-industrial, and metal bands in my early 20s; we toured Canada and the US extensively. Bands I opened for include Kyuss, Neurosis, Stone Temple Pilots, Fugazi, MDC, and Poison Idea.
I started Rhea's Obsession with my wife of the time when I was 26, and moved in more of a darkwave/ambient/world music crossover direction. We toured or played with many of the big goth/ethereal/darkwave bands of the day, including Switchblade Symphony, Faith And The Muse, Clan Of Xymox, Black Tape For A Blue Girl, and Alien Sex Fiend. All of these shows and bands had a big influence on me, and really taught me what it meant to be a professional. Once my wife and I divorced, the band ended and I went through a period of reinvention around 2002. I was always interested in ambient and industrial music. I decided to embrace it full-on, and I began playing solo ambient guitar looping-oriented shows. I opened for Holoscene, and Dorian and I became quick friends. The rest is history.
Danica: Accomplished Montreal filmmaker and videographer Dominic F. Marceau directed an impressive series of abstract videos for several of your tracks, including "Helluland," "Ostara," "Wonderstrands," and, most recently, "Where The Water Meets the Sky." How did Northumbria decide to work with Dominic? Did you decide in advance that you wanted videos that allow a great deal of room for viewer interpretation, or did that aspect develop later in the process?
Jim: Dominic is like a third member of the band when it comes to our visuals. His work is always inspired and beautiful. I feel lucky that we are able to work with such a cool person!
Dorian: Our very good friend Eric from thisquietarmy, who also released our first CD-R, introduced us to the work of Dominic. We were instantly captivated by his vision and style. When it came time to collaborate on a new video for Blood Orchid, he was our first choice. Thus began a very wonderful relationship that continues to this day. There's a kind of non-objective quality to his work that fits our music perfectly. It's evocative and atmospheric, without being too literal. I think it matches the music well.
Danica: Northumbria has recorded in churches, incorporating the reverb of the acoustic environment. You've also mentioned interests in performing in subterranean spaces such as caves or mines. What are your thoughts on the acoustics of religious spaces and subterranean spaces in relation to your music? What do you think would be an ideal venue or location for a Northumbria live performance, and why?
Jim: Since our music is improvisational, the environment really lends itself to what and how we play, and how we interact. The acoustics play a part in that, of course. An ideal venue would have a superb sound system so we can both hear ourselves, and the audience gets the best possible experience. It would also be a place with its own distinct environment - a place that has a presence or makes a statement. This could be a historical church, a beautiful classical ruin, a remote forgotten house, an opera house, an intimate loft, or a deep cave. One of the key ideas about Northumbria live is that all we really require is a source of power. The amps do the rest.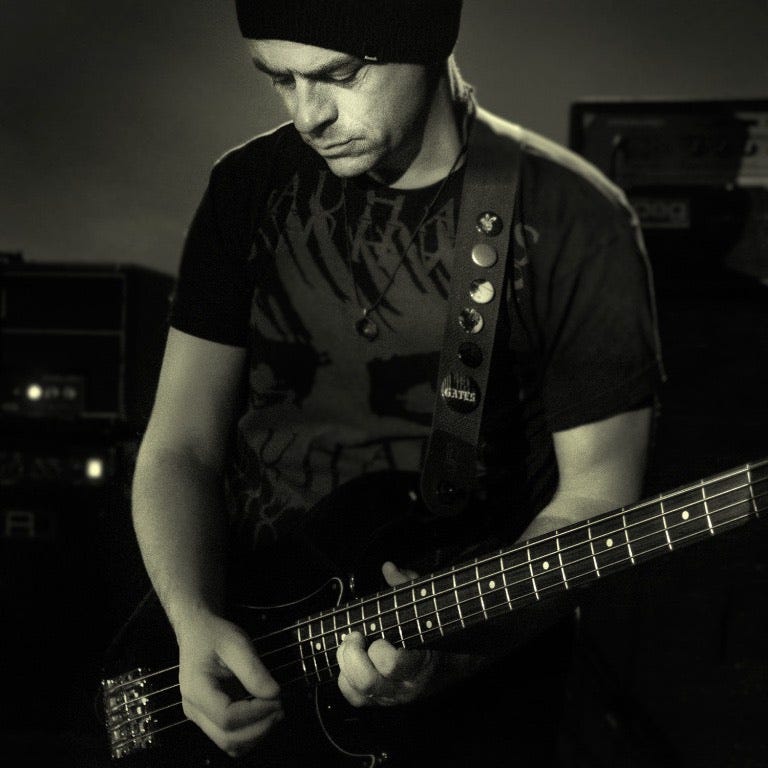 Photo by Rick McGinnis
Danica: A neophyte, unfamiliar with dark ambient music, asks you to recommend three dark ambient albums you consider most likely to spark their interest and inspire them to dig in more deeply to the genre. Which albums would each of you recommend, and why?
Dorian: Wow, that's a hard one to narrow down, but from a roots point of view I'd have to start with Zeit by Tangerine Dream. In many ways I think it's the first proto-dark ambient album. Even after 46 years, it still sounds remarkably fresh and inspired! I think Seishinbyouin by Atrium Carceri is still one of the most terrifying records of all time. The production is just surreal. Heresy by Lustmord was the first album that I got seriously into when I was a teenager, and I still think it's a masterpiece.
Danica: Dorian, you're also a writer who has written music reviews. Do you have other writing projects planned or in the works?
Dorian: No, sadly. Once I began reviewing music, I realized that in order to feel comfortable writing anything of meaning, so much listening time was needed that reaching deadlines wasn't practical for me. My insane work schedule and life just didn't allow for the time I felt it deserved.
Danica: What are your thoughts on the modern landscape of music distribution? Do you think the dominance of digital platforms and streaming has changed the climate surrounding appreciation of dark ambient music, and if so, in what ways?
Jim: I'm old enough to have seen the "before and after," if you will. In the late '90s, when file sharing was just beginning and Apple hadn't cornered and destroyed the old model with the iPod, I said I thought it was good for those at the top and those on the bottom of the industry. Top-selling artists used it as easy free promo, and entry-level artists used it to get the word out, but mid-level professional artists struggling to survive by selling their new records would get decimated. So would most labels, for the same reason. Twenty years later, that's basically how it turned out, except nobody makes a (livable) living at all anymore aside from elite or already well-established artists. What I find positive and exciting these days, however, is that niche-oriented music like dark ambient has a larger audience and a bigger reach than ever. It's also never been less expensive to record and distribute music. Just don't quit your day gig. Ha ha!
Danica: Jim, what's one thing you especially appreciate about Dorian that you haven't mentioned to him before? And Dorian, what's one thing you especially appreciate about Jim that you haven't mentioned to him before?
Jim: We're very open with each other, so I'd be hard-pressed to think of something like that. Dorian is the publicity genius that we need, and he has a tireless work ethic. Without those things about him, I know we wouldn't be here right now, so I'm forever grateful to him for that. I also just love hanging out and making music together. What we do wouldn't happen if I were just doing this on my own, so it's been a great adventure.
Dorian: Yeah, we're very much in close communication, and we have an all-or-nothing rule with making decisions. It's very democratic and healthy. I'd have to say I appreciate Jim's dedication to experimentation, and the fact that he's still constantly searching for new sounds and new ways of playing.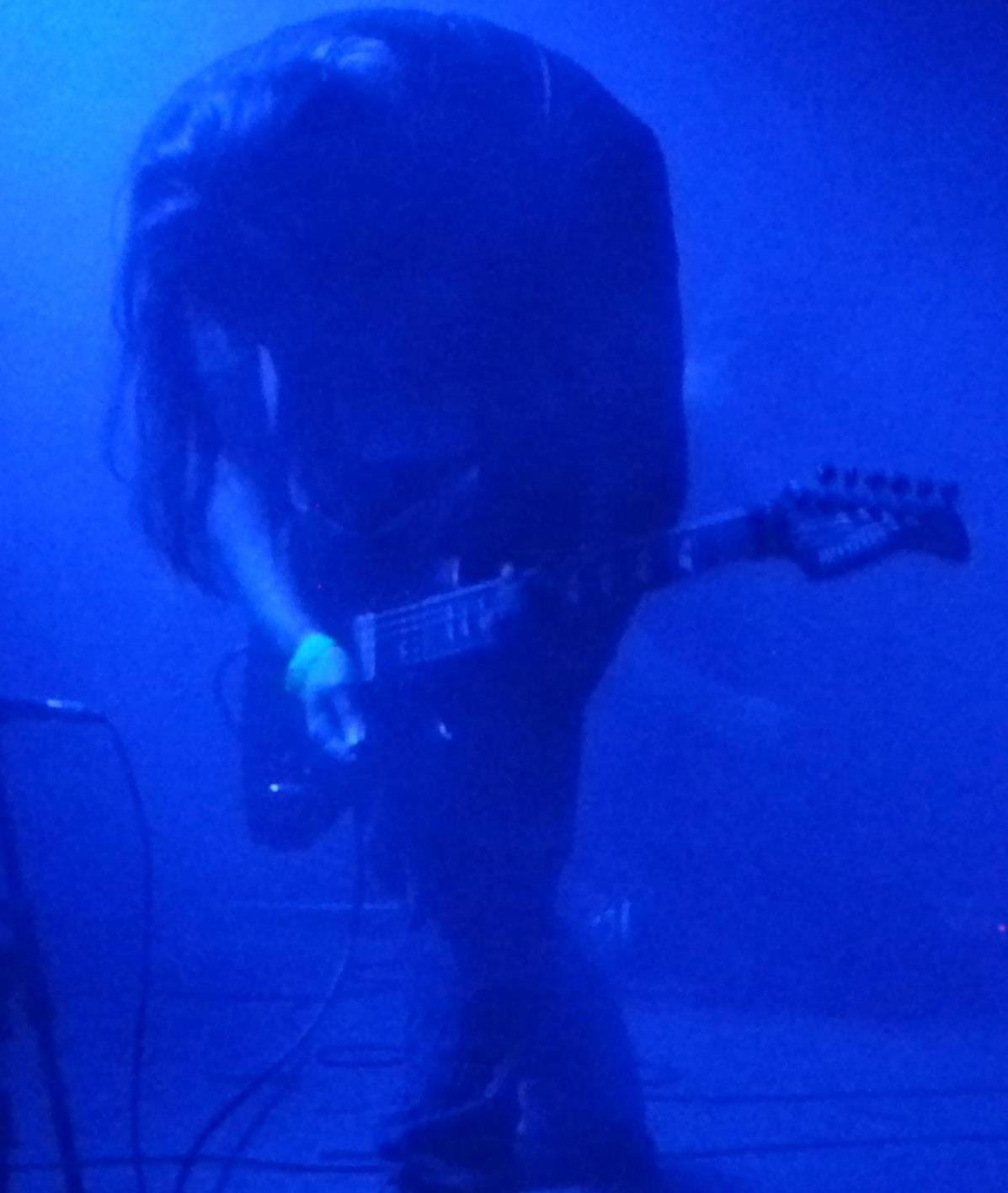 Photo by Derek Rush
Danica: If each of you had the power to go back in time and convince your younger musical selves to do just one thing differently, what would it be?
Jim: Nothing. I have no regrets.
Dorian: Yeah, no real regrets. Maybe I'd take advantage of some of the opportunities that presented themselves when I was young but too immature to pursue.
Danica: If you could wave a magic wand and be granted one of your fondest wishes, what would appear?
Dorian: I'd wish for people to be more empathetic and compassionate towards animals, and toward each other.
Jim: I wish I had the financial resources to give anyone who really desired it the space to create art or music. Life, and society in general, is vastly improved when people create and give back through their creations.
---
Thanks for reading! If you haven't already, you can help support this work by subscribing at USD $5/mo or $50/year, or by giving a gift subscription to a friend. You can also express your appreciation by clicking the little grey heart on your favorite issues, and by recommending Endarkenment to others.