[Archives] A House Between Worlds: An Interview with Hypnagoga Press
(Reprint; originally published Nov. 21, 2018)
This year Endarkenment is releasing archived interviews from 2018-2019 to the public. The first was Where Curiosity Leads: An Interview with Desiderii Marginis. Next up is my interview with siblings and label co-owners Åsa and Pär Boström, which is reprinted here in full. Enjoy, and be sure to check out the most recent marvelous release from the label: Blood Name by Bonini Bulga.

Endarkenment is still reader-funded through paid subscriptions, but now makes all interviews available to everyone. For more information about this experiment to unlock the "commons" in support of the dark ambient community, see my recent announcement.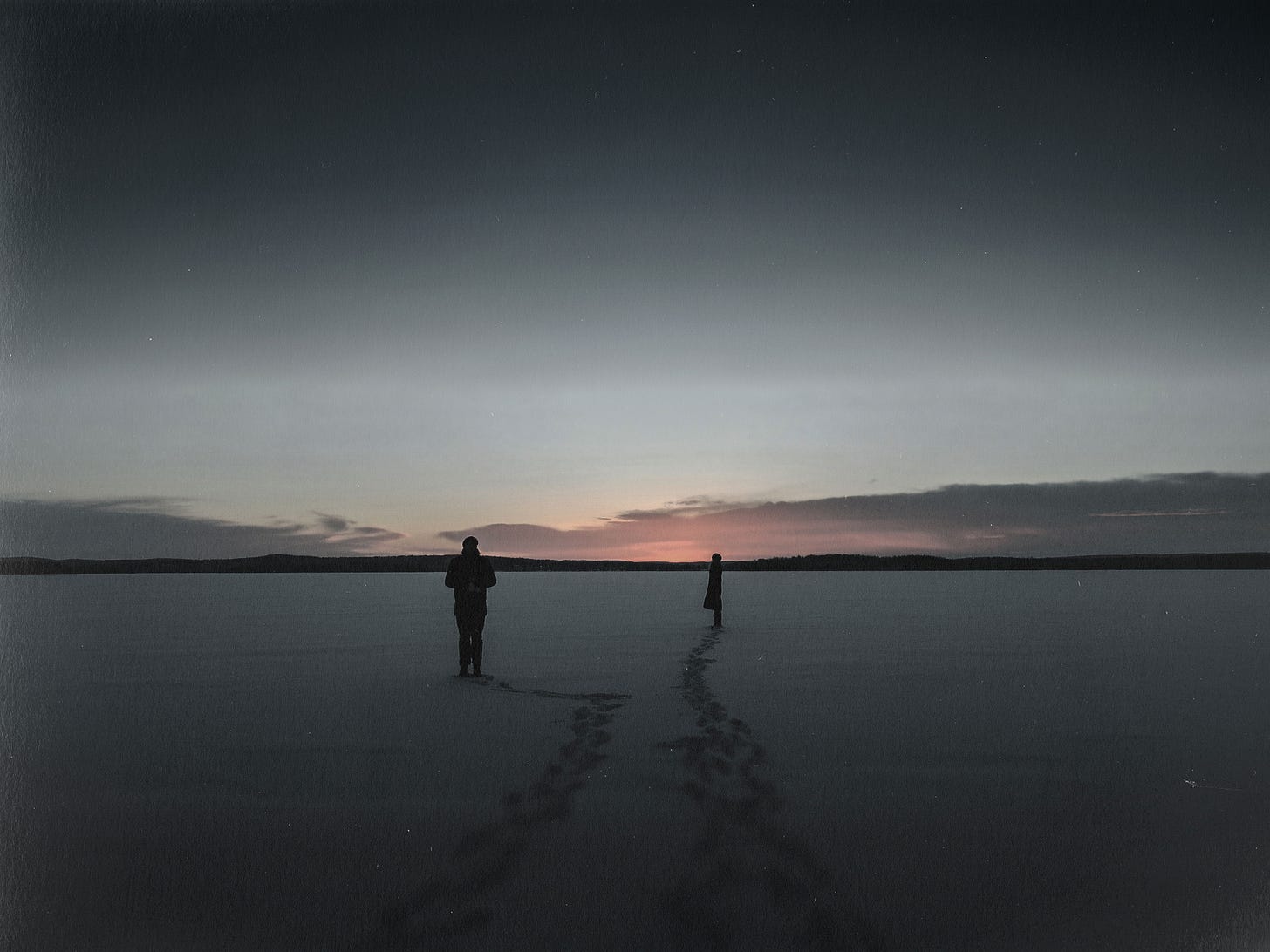 "Hypnagoga – to journey and map. Press – to manifest and release. Not settling with glimpses of the within and beyond. Not living the paths or traditions of others, but creating the symbolism and temple of one's own."
- Hypnagoga Press studio notes, 2016
Established in 2016, the versatile and respected music label and multimedia publishing house Hypnagoga Press releases music, literature, and art featuring a unique aesthetic. Based in the northern lands of Umeå, Sweden and run by siblings Pär and Åsa Boström, the label created a stir in the dark ambient scene in 2016 with their inaugural release "Orgelhuset" (The Organ House) from the siblings' collaborative project Hymnambulae, an album widely acclaimed as "exquisite – destined to become a classic of the genre." Following in quick succession, the label published the debut album "Void" from Altarmang, an esoteric ritual ambient collaboration between Pär and alchemist Kenneth Hansson.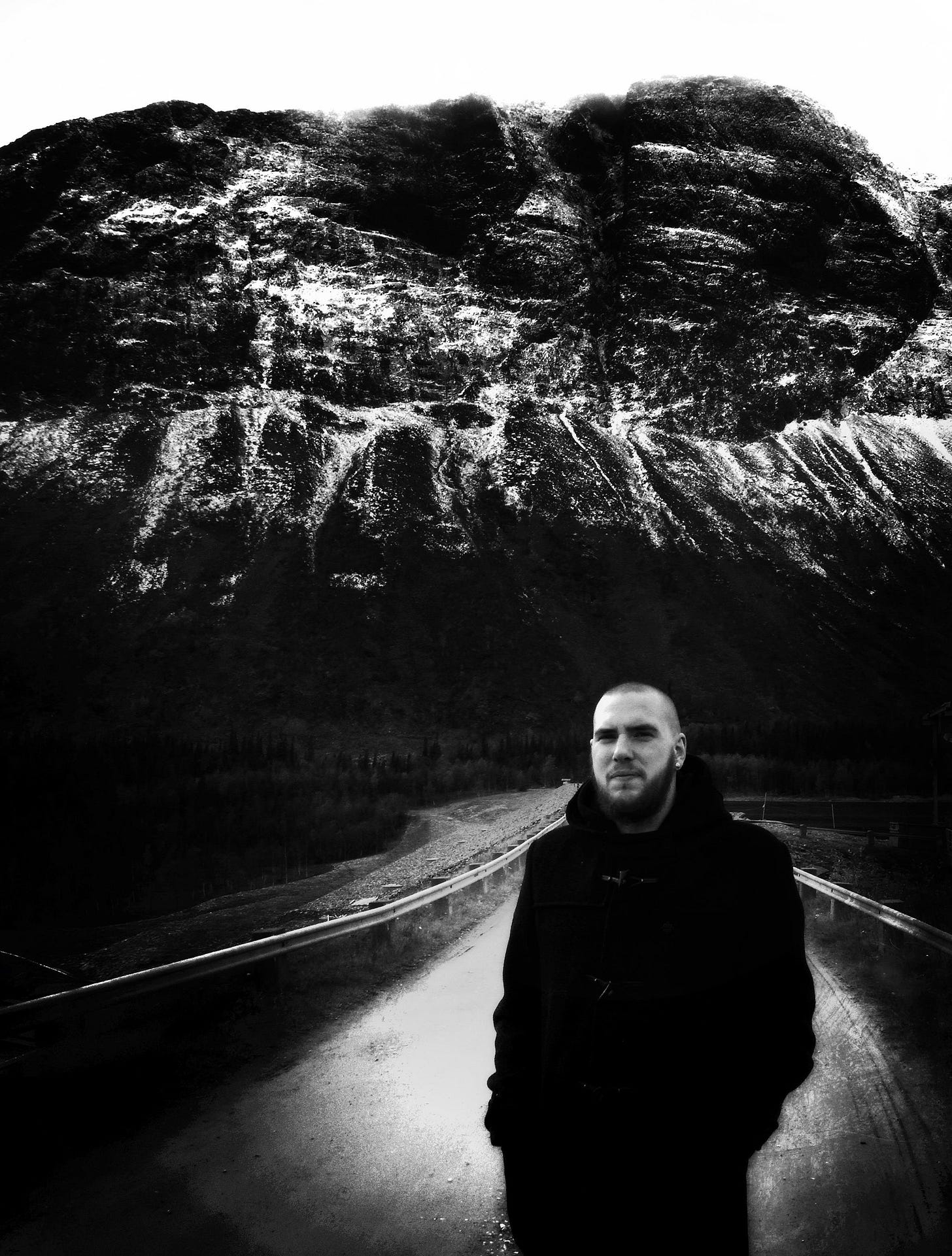 Perhaps best known among dark ambient fans for his esteemed projects Kammarheit and Cities Last Broadcast, with multiple releases on the Cyclic Law and Cryo Chamber labels, Pär has proven to be quite a prolific musician. His otherworldly and minimalistic project Bonini Bulga found its home on Hypnagoga Press with "Sealed" in 2017. "Her Quiet Garden" - the label's fourth album release - marks the debut of Teahouse Radio, another of Pär's solo projects, described in studio notes as "a semi lo-fi project inhabited by chimerical and melancholic beings." Robert Kozletsky of Apocryphos, who collaborated with Kammarheit and Atrium Carceri, wrote appreciatively about "Her Quiet Garden":
"Listening to this album is like watching an old 8mm film of your childhood that deteriorates the longer it goes, like the innocence of youth that fades and corrupts as you age."
Hymnambulae and Altarmang have also contributed tracks and remixes to compilations for other projects and labels, including This Is Darkness, Terra Relicta, Kalpamantra, and Carl Abrahamsson.
In addition to evocative music aptly described as "ceremonial ambient," Hypnagoga Press aims to publish limited-edition fine art prints, books, and poetry, all with meticulous attention to the finest of details in design and packaging. In their first two years, Hypnagoga Press celebrated the summer and winter solstices by releasing The Solar Zine, with each issue featuring interviews, studio notes, and exclusive bonus material. Readers of the first issue of The Solar Zine were treated to beautiful art cards; the second and third issues featured cassettes from Altarmang and Bonini Bulga, respectively. Each cassette arrived in screen-printed paper boxes handmade by Primeval Vision under the supervision of Antti Haapapuro of the Aural Hypnox label. All three issues sold out quickly.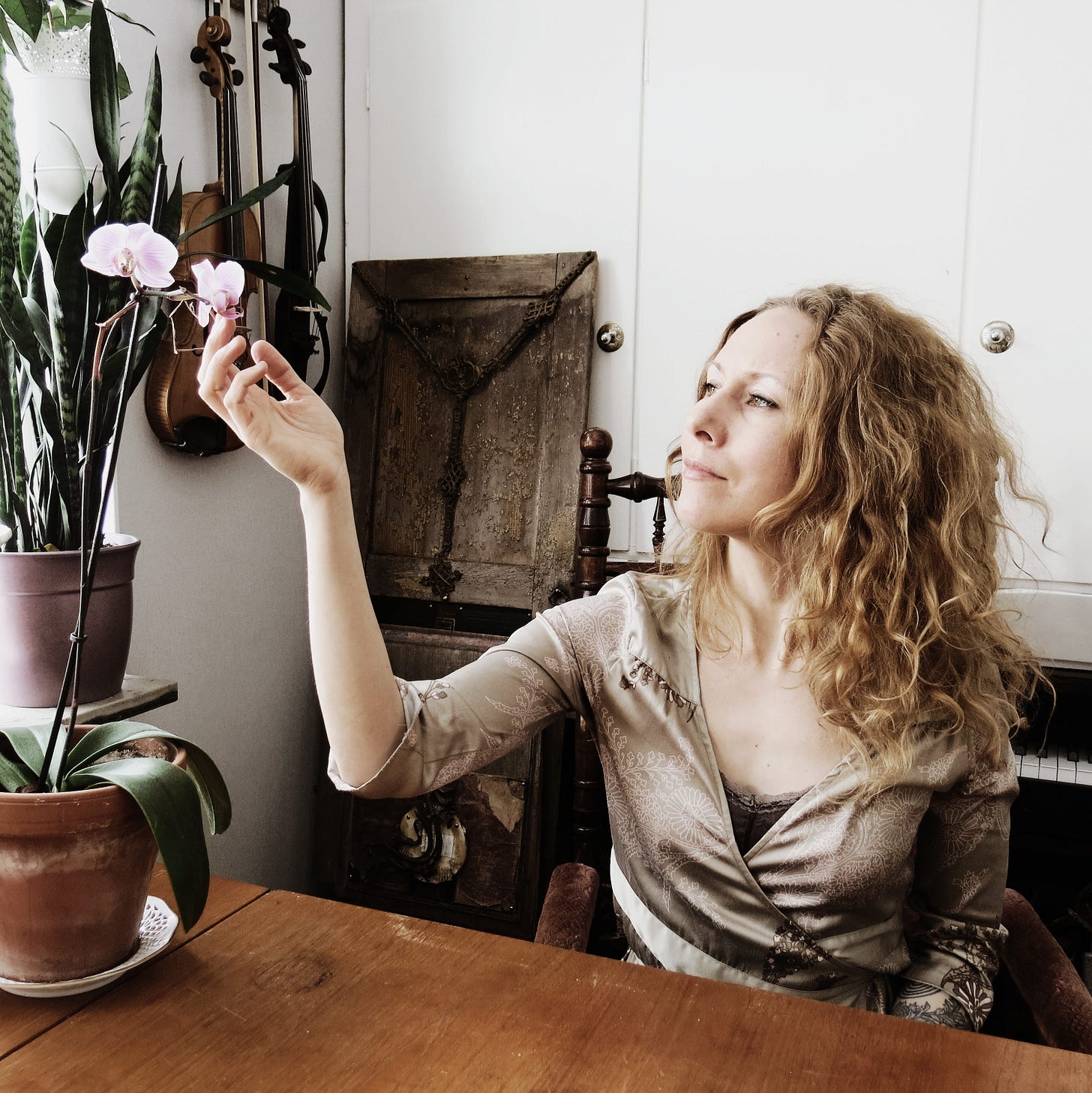 At the moment, the siblings are working on two new albums by Hymnambulae. Åsa is also composing for a solo project, and preparing for the release of a collection of poetry and a novel.
Intrigued fans, taking note that hypnagogic states possess an intelligence that often surpasses that of the waking mind, appreciate the label's approach incorporating elements such as mysticism, journeys in liminal spaces, and nostalgic atmospheres. In this issue, Åsa and Pär offer a glimpse into the label's philosophy, aesthetic, and long-term plans.
Danica Swanson: What factors influenced your decision to start your own label as siblings?
Hypnagoga Press: We had envisioned and discussed it for a long time. We wanted a place that could hold our projects and combine our shared interests, such as early 1900s aesthetics, beautiful limited editions and mysticism. We have a shared background of creative collaboration and spiritual explorations, and we have extensive experience as creative professionals. When Åsa moved back to Sweden after living abroad, we decided it was time to set this vision in motion.
Danica: Modern landscapes of digital music distribution and publishing have led to an endless barrage of material competing for attention on social media these days, and many artists find it increasingly difficult to reach the right audiences. How does the label approach these challenges?
Hypnagoga Press: We want to build and grow Hypnagoga Press slowly and work close to our listeners and readers, getting to know them and inviting them to follow our journey. We are grateful that the dark ambient community responded well and that many who have followed Pär's journey within the scene were supportive about this next step as well. We are still in a phase of formulating the vision we have for Hypnagoga Press. Once this is in place, we will revise our overall social media strategy and our online presence too. There has been much work behind the scenes, building a strong foundation for publishing our work, as well as an environment for experiencing it in full and for sharing the stories connected to it.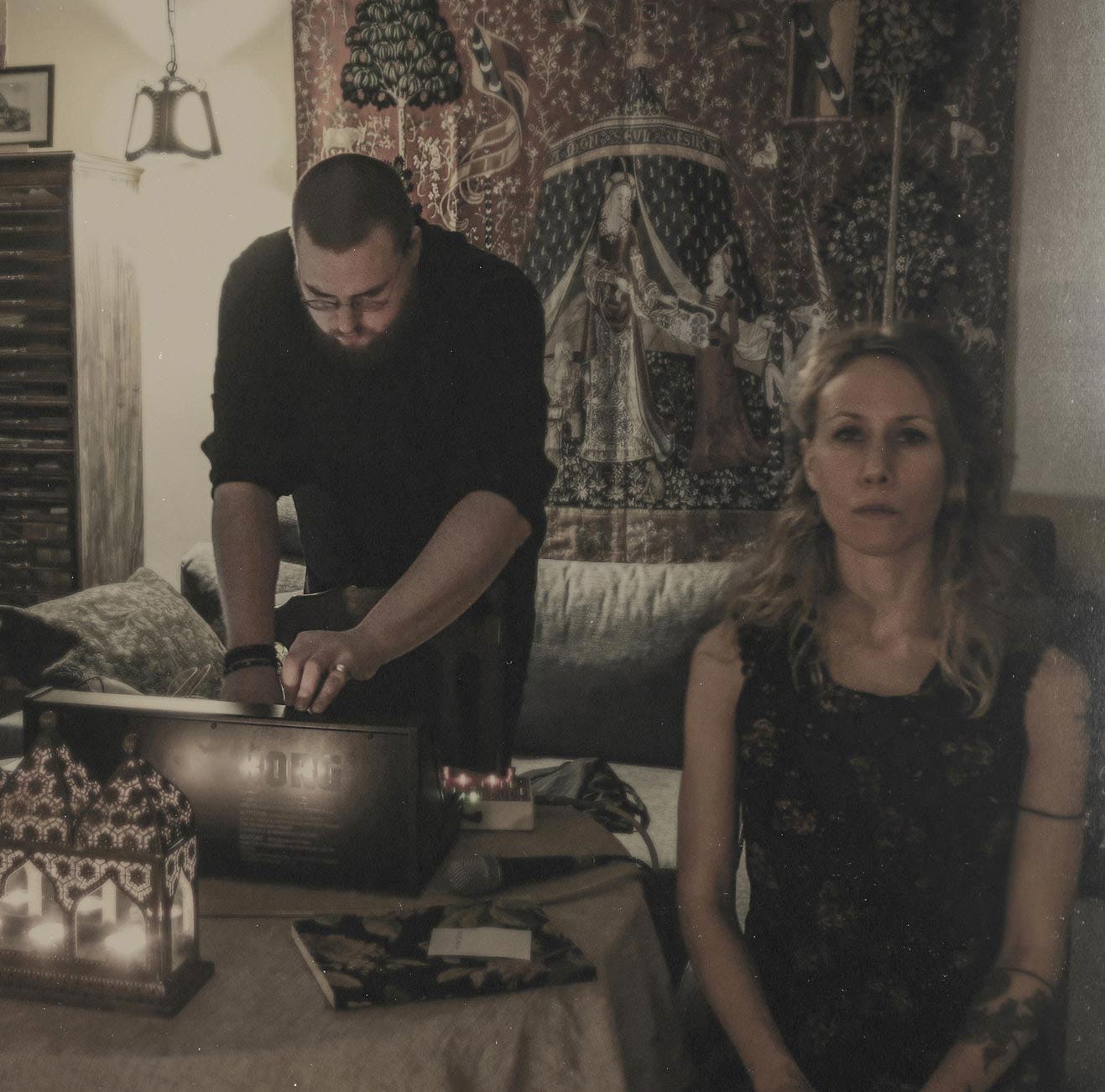 Danica: You've mentioned ambitious plans for the publishing house aspect of Hypnagoga Press. Could you say a bit about your visions and hopes for the future of your publishing efforts? Will your literary releases focus on specific concepts, ideas, or themes?
Hypnagoga Press: Initially, we will focus solely on our own text projects. Most of them are within the realms of poetry and prose poetry focusing on a personal mysticism and mythology framed in distorted dreaminess. All that we are manifesting through our music, we want to transfer to our writing. We intend to publish well-crafted limited editions that will evolve into more exclusive ones over time.
Danica: Hypnagoga Press is based in northern Sweden. How does your location influence your work? What kind of challenges and rewards does it present for the label?
Hypnagoga Press: This location and landscape have undoubtedly had a big impact on our music, art, and writing. But in Hypnagoga Press, the aim is to travel the inner world, rather than the external. We could have been based anywhere. We would still journey to the same places: the map we have spoken about before, with Orgelhuset at its center, as a house between worlds.
Danica: You've both mentioned esoteric interests such as yoga and meditation, and you describe creativity as a sacred act. How does this play out in the context of your creative processes for the various projects associated with Hypnagoga Press? Do you ever work within organized groups or formalized religious settings, or do you prefer a more free-form approach?
Hypnagoga Press: The core of Hypnagoga Press is mysticism oriented, and our projects vary in how close they connect with or how far they stray from that core. Over the years we have peeled off more and more in order to increase the time in the studio. Our studio practice has become ritual, ceremony, and spiritual practice. Revelation and deep connection with the projects – and with whatever lies beyond those gateways - takes place there. Hypnagoga Press has become our organized religious group. Our monastery.
Danica: In your studio notes you wrote that Hypnagoga means "to journey and map." Hypnagogic states are often described as liminal - i.e., neither sleep nor waking, exactly, but a hybrid state residing somewhere in the interstices between wakefulness and the onset of sleep. How did you select the name for the label? Did it emerge through your own personal liminal journeys?
Hypnagoga Press: Yes. All we do through Hypnagoga Press is informed by our own liminal, inward journeys. When we were young, we first came across the terms hypnagogia and hypnagogic via the Swedish poet and mystic Gunnar Ekelöf. His work has been highly influential for both of us. These journeys and the subsequent publications are of equal importance. All that we return with has this depth, with its roots elsewhere.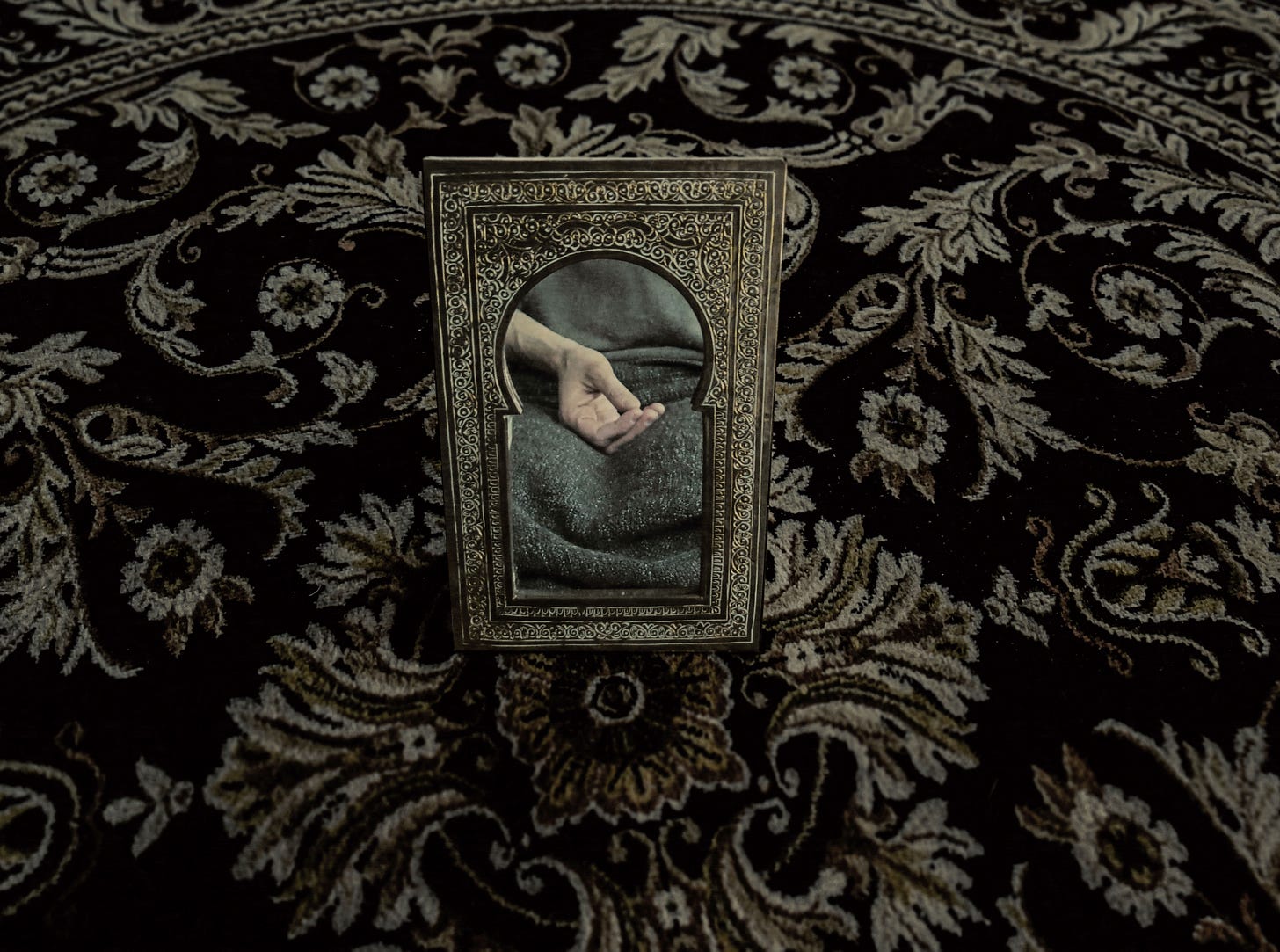 Danica: In addition to your musical and literary talents, both of you are accomplished and sought-after artists and designers who are well known for your high standards of quality. What is your philosophy of design and craft for Hypnagoga Press? How would you describe the label's unique aesthetic?
Hypnagoga Press: We have a shared passion for European 1900s aesthetics: old graphical prints, ex libris bookplates, finely textured paper, and art forms such as assemblage and collage. This is also apparent in our individual art-making. The same goes for our earthy palette.
Danica: In previous interviews you've indicated that Hypnagoga Press is intended to serve as a long-term vehicle for your life's work. Imagine that you're both nearing the end of your lives. You're reminiscing about the highlights of a lifetime of work with Hypnagoga Press and the legacy you've left behind. What do you hope will be foremost in your memory?
Hypnagoga Press: Having taken our projects all the way – having lived them fully and explored the vaults and attics of the mind while manifesting them. Having taken Hypnagoga Press all the way – the inward journeys, the aesthetics, the collaborations, and the product designs. Our relationship – we have always supported and mirrored each other, and we hope for 50 more years of that encouragement. Having travelled more in the outside world, gathering materials to work with. And the final destination – where does the path lead?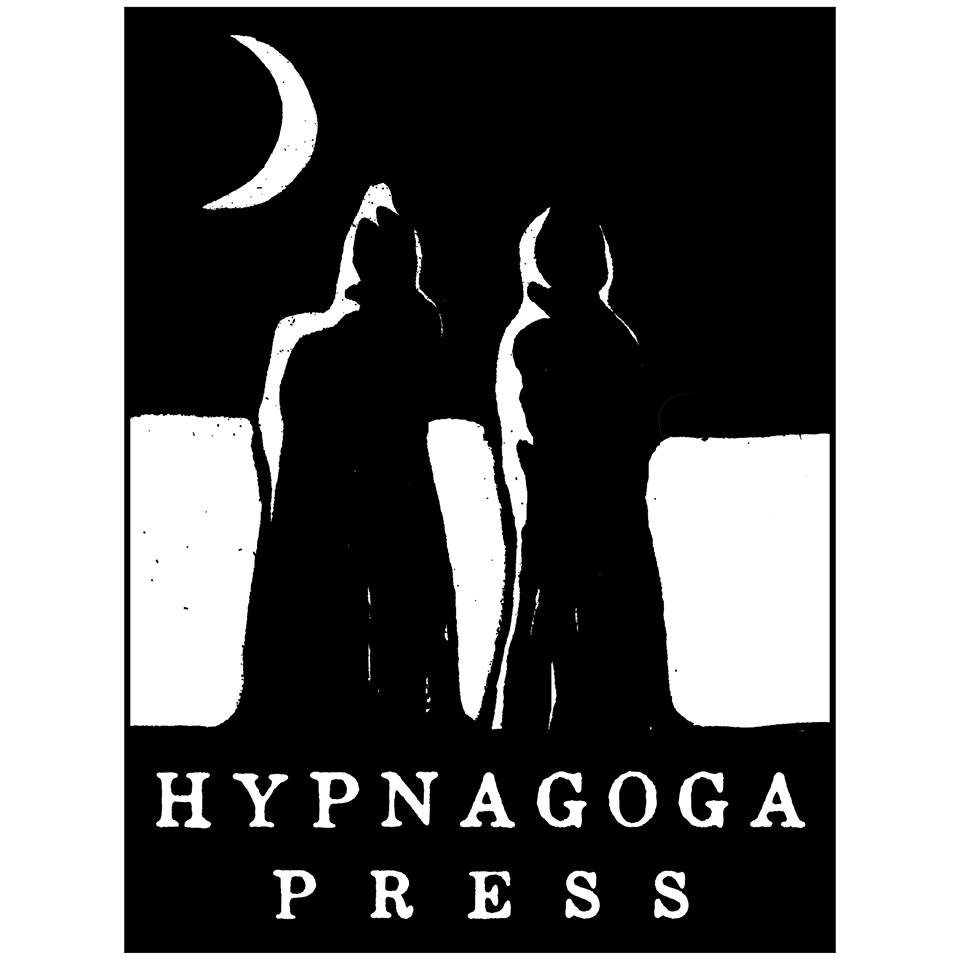 ---
Thanks for reading! If you haven't already, you can help support this work by subscribing at USD $5/mo or $50/year, or by giving a gift subscription to a friend. You can also express your appreciation by clicking the little grey heart on your favorite issues, and by recommending Endarkenment to others.
---
MORE FROM THE ARCHIVES:

* All Art is Political: An Interview with Phragments
* A Cinematic Edge: An Interview with Cryo Chamber Founder Simon Heath
* At The Mountains of Madness: An Interview with Phelios
---
UP-AND-COMING INTERVIEWS:
* Boris Tyurin of Out Of Hell
* Alexander Leßwing of Skadi
* Dark Ambient Sound Bath


---