A Cinematic Edge: An Interview with Cryo Chamber Founder Simon Heath
Label spotlight - by Simon Heath and Danica Swanson
For this issue, it's my pleasure to present a long-anticipated interview with the prolific Simon Heath, who wears many hats in his work as the head of Cryo Chamber. In this interview we discuss:
his thoughts on Bandcamp

background on the label's name

his perspective on living in Sweden as compared with the United States

the label's collective, community-first approach to music production

a glimpse into his publicity strategy

his studio work habits

a timeline of a typical day at Cryo Chamber HQ

the financial aspects of building a sustainable business in underground music

how the label discovers new artists

the Cryo Chamber philosophy of sound design

feedback from the label's listeners

the future of the dark ambient community

tips for aspiring label owners

his hopes for the label's future
…and more. Enjoy!

"Our works are often featured in films, games and art installations and are described as dark soundtracks for creatives. We portray distant worlds, dusty cathedrals, damp forests…Our aim is to transform your room into another place in time and space."
~ Cryo Chamber website
In the seven years since its founding in 2012, the illustrious Cryo Chamber label has firmly established its reputation as a trustworthy source for top-notch dark ambient music with a cinematic edge. Run by intrepid and conscientious founder Simon Heath, renowned in dark ambient circles as the virtuoso behind Atrium Carceri and Sabled Sun, the label maintains an impressively steady release schedule. With increasing success at attracting listeners from realms far beyond the industrial scene that originally hatched the dark ambient genre, Cryo Chamber's reach is a mark of distinction.
The label's community-centered approach to music production fosters collaborations among its roster of respected artists, enabling a fertile climate of mutual edification. With an eye toward long-term value and sustainability, Cryo Chamber also reinvests the label's earnings back into furthering the artists' development. The resulting creative synergy pays off handsomely, spawning one of the label's signature works: an annual tribute album to the H.P. Lovecraft mythos.
Spanning the terrain of sparse minimalistic drones and grand expansive sound-washes with equal aplomb, Cryo Chamber releases attract many seasoned gamers and cinema enthusiasts. Not too surprising, perhaps, given that the linchpin of the label's philosophy of sound design is the creation of environmental space to transport listeners into worlds of sonic wonder. Aesthetically speaking, Cryo Chamber is well known for pairing the music with engrossing combinations of narrative text, next-level art, and inspired conceptual visions.
It certainly hasn't escaped my attention that the label's headquarters in Eugene, Oregon is within reasonable travel distance of the Endarkenment newsletter publishing studio in Portland (where framed Cryo Chamber album covers grace the walls, I might add). Might there be occasion for an in-person visit to interview Simon in his element for a future issue of the newsletter one day? Only time will tell.
In the meantime, pull up a virtual chair and listen in as Simon summons us into his bustling studio to discuss the label's distinctive approach. With winsome wit and a delightfully droll sense of humor, Simon walks us through a typical workday and offers a peek into the inner sanctum of the flourishing label.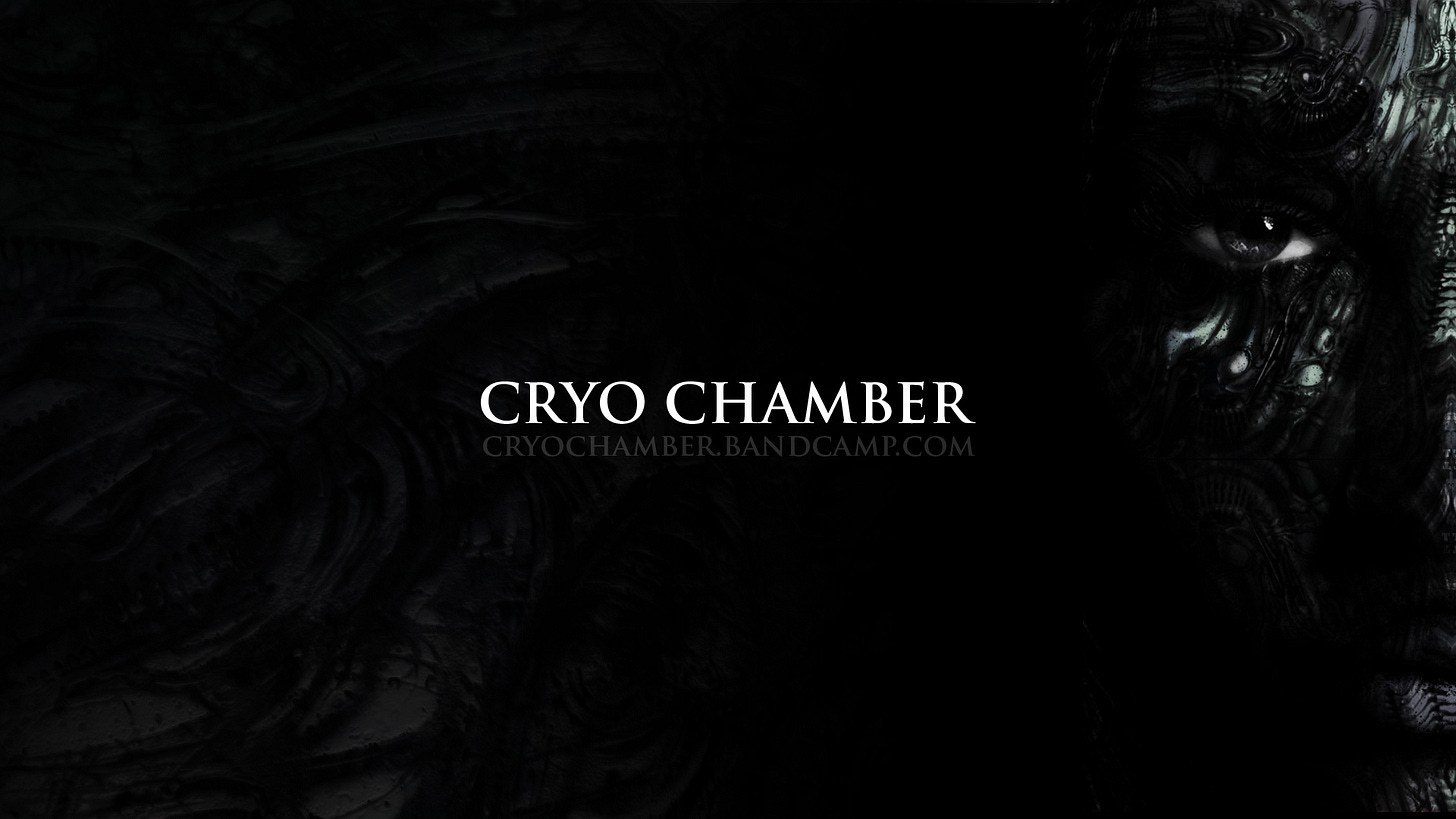 © Simon Heath

Danica Swanson: Greetings, Simon! Thank you for this opportunity to interview you in the midst of what must surely be a full work schedule with the label and your many projects. I'd like to hear the backstory involved in your decision to establish Cryo Chamber on Bandcamp. I'm a long-time fan of Bandcamp's artist-friendly platform, and the label was an early entrant when you launched it in 2012. Cryo Chamber began its life as a digital-only label, and later expanded into offering CDs, vinyl, posters, and apparel. What were your hopes, plans, and motives when you started the label? Did you perceive Bandcamp as a platform to enable a more artist-friendly approach to music distribution?
Simon Heath: Bandcamp seemed like a great solution. I was transitioning from Cold Meat Industry, and none of the old dark ambient labels were utilizing the new technology with Bandcamp and streaming at the time. Since then Bandcamp has kept improving on their system. Part of what I like about Bandcamp is the communal feel where you can see who bought your album, read their reviews, and check out their collections.
Danica: How did you select the name for the label, and what do you like about it?
Simon: It's a reference to the cryo chambers/pods/tanks used for space travel. I selected it because that is, to me, what it feels like to listen to dark ambient: deep sleeping inside a cryo chamber hurtling through space. The mind submerges beneath the layers of the ego and dreams take place within dreams, with realities forming in the most forgotten places of the mind. I like it because it reminds me to focus on music that transports the listener to another place and time.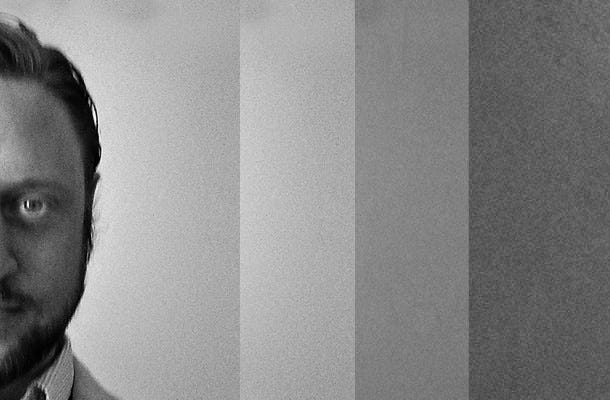 © Simon Heath

Danica: The label maintains its headquarters in Eugene, Oregon, but if I understand correctly you were born and raised in Sweden. Where in Sweden did you live, and what brought you to the States? Have you had any notable experiences with culture shock since your move? How has your location affected the label's operations?
Simon: That's correct. I was born and raised in Stockholm, Sweden. I moved to the States mainly for a change of pace and out of general tiredness of the Swedish climate, including socially and politically. There's definitely been some culture shock.
The US is quite different from how it is portrayed in Sweden. People are quite social and friendly here, and having strangers talk to you in the supermarket was weird…very weird. But I've since assimilated, and I love the optimistic laid back nature of the west coast.
Danica: You describe Cryo Chamber as a dark ambient/drone label with "a collaborative focus…on high quality dark ambient with a cinematic edge." I'd like to hear more about the reasons for the label's collaborative focus. In a recent interview, writer Michael Barnett of This Is Darkness stated that he thinks this community-first philosophy is what ultimately drives Cryo Chamber's success. Do you agree with that assessment? What factors influenced this decision to focus on community-building, and how does this emphasis shape your artistic and business decisions as the label continues to grow and expand its reach?
Simon: I've always loved collaborative projects. It probably started with me wanting to collaborate with artists I was a fan of, which turned into working with all of the artists on the label. Being able to work together globally in the internet age is invaluable, and we improve each other's skills when we work together like that.
During one of my collaborations with Pär Boström of Kammarheit, I once told him that it's nice to have another person to blame if the album turns out to be horrible, and he agreed! Now isn't that yet another great reason to collaborate?
I agree with Michael Barnett about the community-driven philosophy. I think there are a lot of positives that come out of working together. We all promote each other's work, and are each other's biggest fans. We learn and grow together as the label does, and great friendships have formed as a result.
Danica: The label's YouTube channel has over 144K subscribers at the time of this writing. Some of your themed playlists have over a million views, which is quite a large audience for a label that serves a niche underground music community. I wonder if you could give us a behind-the-scenes peek at your publicity efforts. Your video backgrounds have a distinctive, memorable design that includes a prominent display of artist and label names, for example. How do you manage to successfully attract the appropriate audiences in the modern information-saturated media climate?
Simon: The label has a strong philosophy of creating value. I don't try to lure listeners into the Cryo Chamber; I want them to want to be there. I want to provide something of value to them and their lives. It inspires me to work harder when the goal isn't sales and numbers, but something deeper: a constant striving to better our works in all manner of ways. Combining music with animation, for example, or pairing art and text to create an immersive experience. We create conceptual ambient mixes that serve purposes such as meditation, role playing, or writing a book.
I also think we succeed in explaining our musical narratives through art, text, and album titles. We spend a substantial amount of time on the label exchanging ideas about our albums and talking about conceptualization of music.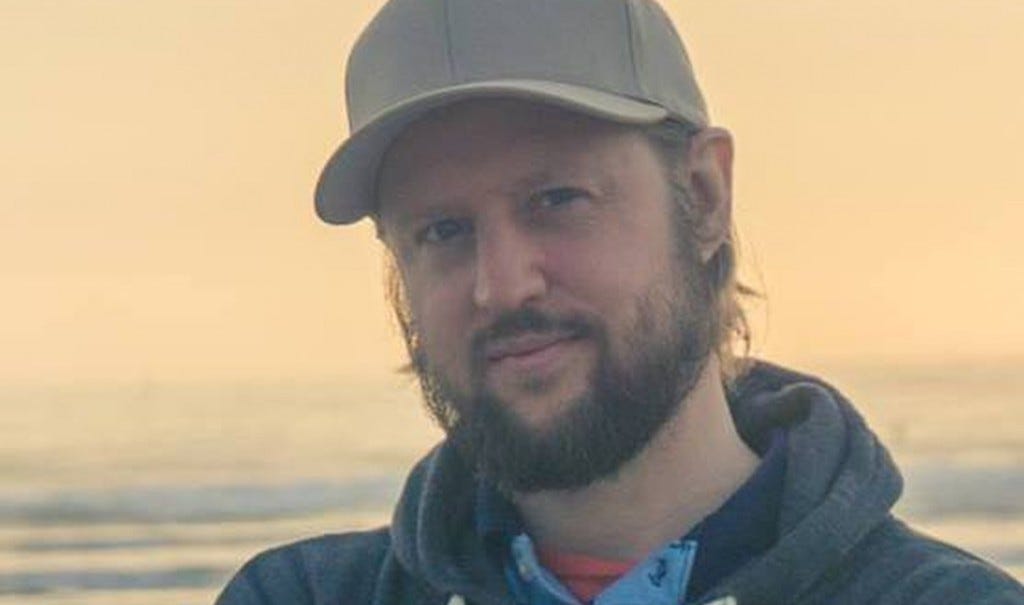 © Simon Heath

Danica: Given the label's larger-than-average audience, I imagine you focus on label matters full time or nearly so, rather than maintaining an outside job. Is this correct? Is there anyone else who helps you with label matters, or are you handling everything single-handedly?
Simon: I do it more than full time at this moment. My wife helps me with shipping (thank her for the free CD promos you get) and quite a lot more. I also work closely with a few artists. Keosz does some of our artwork, for example.
Danica: Cryo Chamber releases new albums frequently, so I suspect you've got exceptionally efficient and streamlined work habits. (I've sometimes joked that "We can't all be Simon Heath, now, can we?") Walk me through an average day at Cryo Chamber headquarters. What label-related tasks occupy the largest portions of your time, and how do you manage to fit everything in?
Simon: It's hard to say what takes the most time, because most often I'm doing at least two things at once. I'll evaluate a demo while doing artwork, say, or I'll write the text for an album while evaluating the album cover.
As for streamlining, I've always optimized for efficiency in my life, because I believe that if you do something faster you'll have more time to improve it. For example, when I use a DAW it looks like I'm playing Starcraft with APM through the roof. The smattering on my mechanical keyboard is like the march of a tiny robot army as I flip, reverse, route, import, bounce, group, loc-1, loc-2, and warp my way around the interface. But more than anything I just work a lot. I haven't had a complete day off in two years.
Here's a timeline of an average day:
6:30 - Beep beep. Oh, it was just a dream. Prepare for the day. Sip my coffee with notebook and pen in hand. Look over my to-do list and add to it.
7:00 - Prepare my workflow for the day. Launch all programs so I can quickly multitask without waiting for bootup times. Check our e-mails and social media.
8:00 - That was a lot of e-mails! The distributor had the wrong barcode for an album, two hip hop demos and a promising dark ambient demo came in, and an African prince wants to send me ten million dollars!
9-11:00 - Promotion, uploading YouTube videos, and making social media posts. Ding! It's a Facebook message from Pär. We're still struggling with the name of our new album, as usual. Time to check that our livestream is still up. Oh? What's this in the live chat?  "This isn't music! It's just sound!" Whatever, man.
12:00 - Lunch and some fresh air. Another cup of coffee.
13:00 - Time to create ISRCs and barcodes for an upcoming album and animate a video.
16:00 - I'm hungry!
17:00 - Not anymore! Shipping time!
18:00 - Write the newsletter for tomorrow and do some album cover art. Make some notes for tomorrow's morning prep session.
19:00 - Finally finished. Time to create some music! Oh no…why is my license expired? It was a lifetime license!!! Surely someone else online must have run into this same issue. Let's search the forums.
23:00 - Hmm. Doesn't look like anyone has run into this same issue. Exhaustion. Time for bed. Deep sleep.
1:00 - The whole city to myself! So much to do, so much to see!
6:30 - Beep beep. Oh, it was just a dream. Prepare for the day. Sip my coffee with notebook and pen in hand. Look over my to-do list and add to it.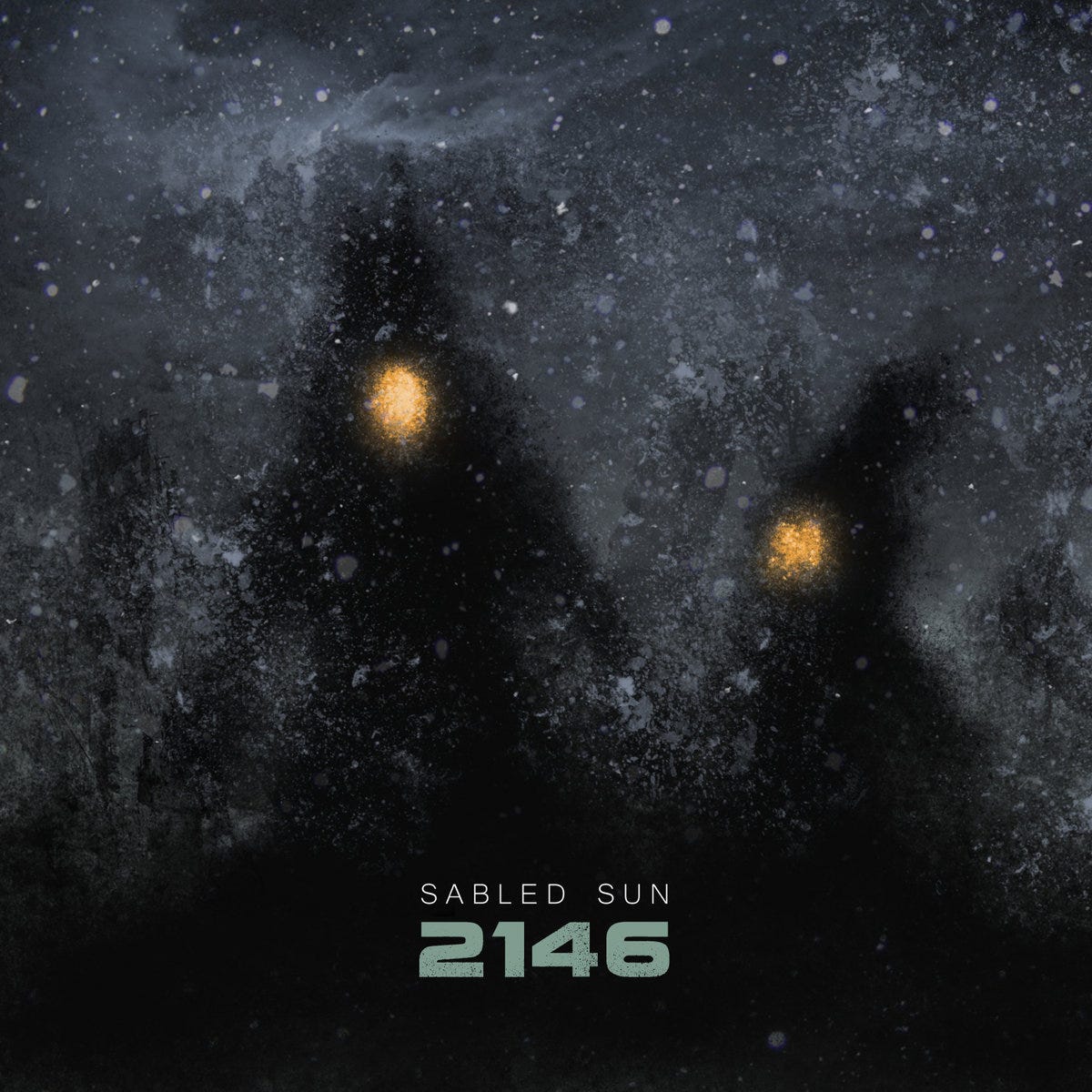 © Simon Heath

Danica: If I understand correctly, Cryo Chamber is growing steadily, even as some of the most long-standing and respected stalwarts in underground music struggle with the changing climate of music distribution. Can you provide a general overview of the financial aspects involved in building a thriving dark ambient label, and the challenges that make it a difficult endeavor? I imagine there are a few aspiring label owners out there who would appreciate some reassurance that niche music labels can do well enough to support a sustainable business, even with the many challenges they face.
Simon: I think a common mistake when building a label is insufficient re-investment in the label and its artists. As a struggling label manager, it's easy to succumb to extracting your percentage of sales directly into your pocket to help pay the bills. But the more you reinvest, the higher the payoff long term for everyone: label manager, artist, and fan.
With that in mind, if that isn't enough pressure to reinvest, then I don't know what is. But at the end of the day, if you aren't creating something of value, no one will support you. If you do create value, then people will.
Danica: Your label has an excellent reputation for finding obscure artists who richly deserve to be more widely appreciated. How do you generally go about selecting albums for the label? Do you typically discover these artists when they send you demos, or do you rely more on other sources to scout them out and bring them to your attention?
Simon: Sometimes I stumble upon an artist by chance or someone recommends them, but mostly it's demos that artists send to us. Traditionally labels want to pick up established artists that already have a fan following, but we don't really care about that. If I hear something that impresses me technically and conceptually, they might very well find a home here.
Danica: According to your website, the label focuses on "cinematic soundscapes of the highest quality…due to the philosophy of sound design that our artists use." Could you say more about that? What are some distinctive factors of the Cryo Chamber philosophy of sound design, and how do they ensure such high quality?
Simon: I can't speak for all artists' workflows, but one thing we often discuss is the creation of environmental space. The idea is that sounds in music should trigger visuals and encapsulate the listener by creating a three-dimensional sense of space. We use certain techniques to create a sense of width and space in our music.
I try to perceive music with the same ideas I use to evaluate artwork and photography. What's in focus in this shot, and what's blurry? What's the contrast like? What leads me to the focus point in the shot? Once you start looking at music that way, it's easier to dissect and build your sound worlds. Maybe one scene pans to another scene - how could you do that through sound? (Swell/Fade? Pan all environmental sounds? And so on.) It opens up a lot of possibilities for analyzing as well.
Danica: An insightful commenter on one of your videos made a point about the appeal of dark ambient music: "In that dark place, happy music only reminds you of what you don't have, making you even lonelier. Music like this, it's like having someone there. Someone who isn't trying to perk you up, someone who just listens. That describes this channel to perfection." Could you share some other memorable feedback you've received from Cryo Chamber listeners on what they appreciate most about dark ambient music?
Simon: That's wonderful. We get a lot of touching messages and comments about how our music helps people battle depression and sickness, or how it inspires them to create their own art.
Danica: The label's website states: "Our aim is to transform your room into another place in time and space." What do you think it is about dark ambient music in general, and Cryo Chamber's releases in particular, that makes for such an effective transformation of a room into "another place in time and space"?
Simon: It's definitely our approach to combining art, text, and concept to create a coherent vision or sandbox for the listener to explore. Our technical approach to music production creates an encapsulating sonic palette.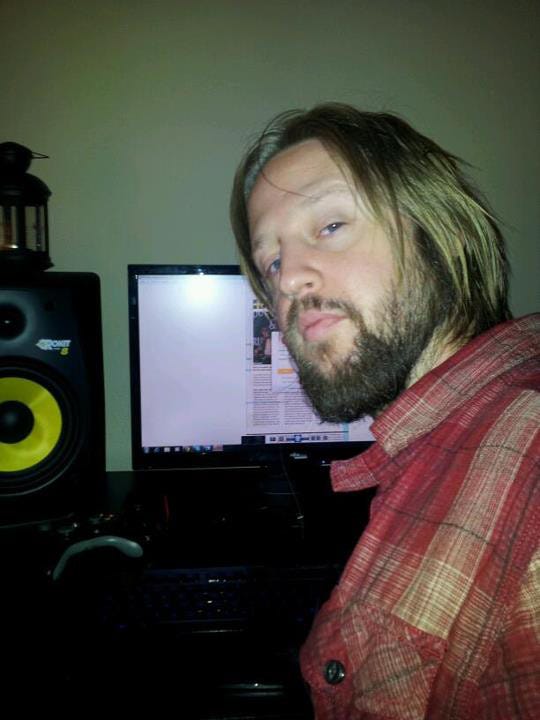 © Simon Heath

Danica: At the end of 2015 on the label's Facebook page, you wrote that you felt the dark ambient scene was in decline and our community seemed shattered, but you were encouraged by the growth of Cryo Chamber. Do you feel more confident and hopeful about the future of the dark ambient community now? Are there any recent developments that you find particularly encouraging?
Simon: It's hard to speak about the scene overall, but the big development for us at Cryo Chamber has been our expansion out from under the industrial umbrella genre where we were stuck. We're establishing our own genre style of narrative soundtrack ambience. While it fits under the dark ambient genre, it's also stretching its limits.
Danica: What advice would you give to aspiring artists and potential label owners who might like to carve out their own niche in the dark ambient community one day?
Simon: Be thankful for your fans, be self-critical of your work, and don't be afraid to kill your darlings.
Danica: What are your grandest hopes and ambitions for the future of the label? In an ideal world, what would things look like for Cryo Chamber in, say, five years from now? Ten years?
Simon: A spotlight on us from the film and gaming industry. We are slowly getting featured in more and more works, so I'm hopeful that we can reach that goal.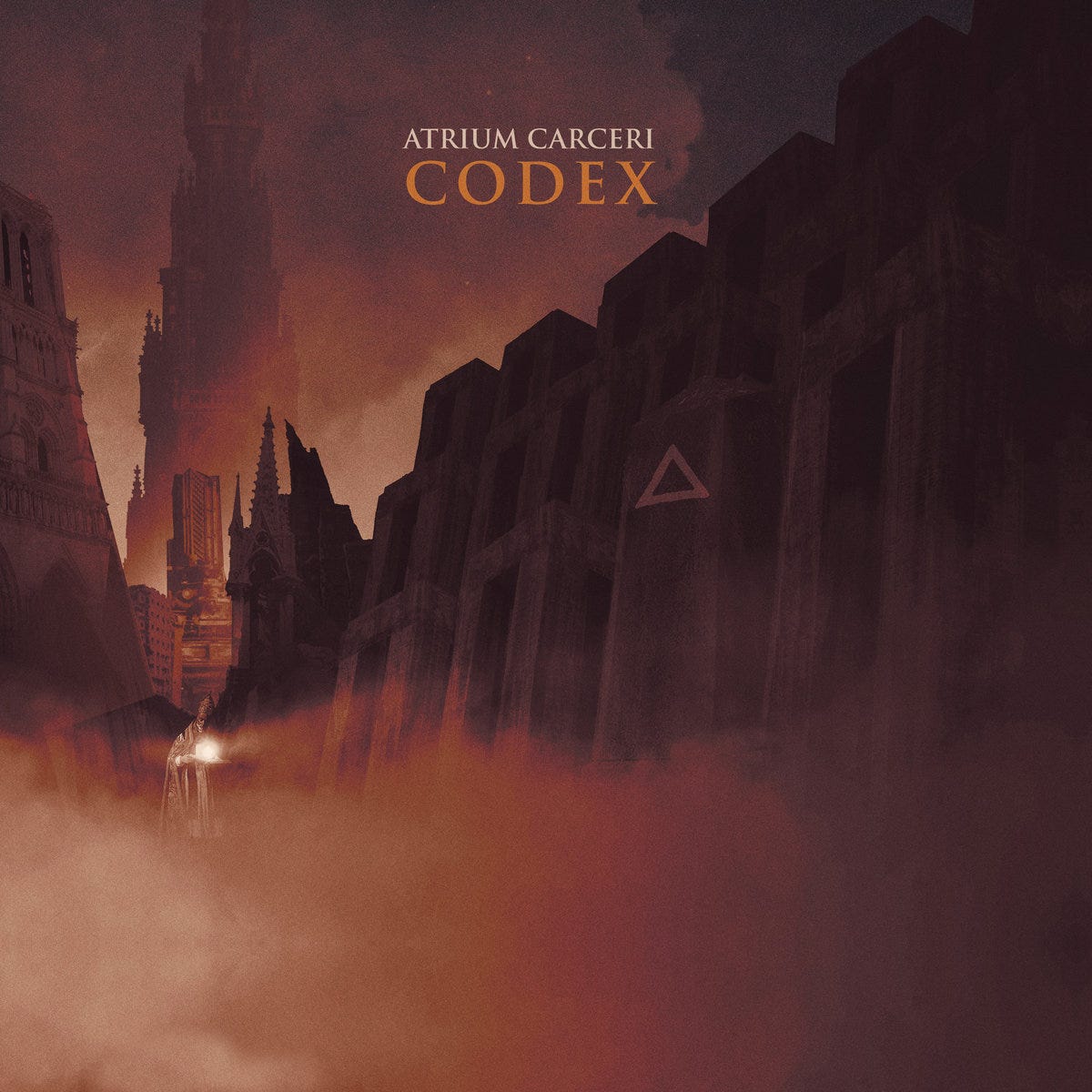 © Simon Heath
---
Thank you for reading and supporting the work of independent artists!
You can click the little grey heart to 'like' your favorite issues, and paid supporters can also add thoughts on each issue by clicking on the little dialogue box next to the heart.

If you enjoy these interviews and would like to receive all new issues immediately upon publication via email, consider subscribing and supporting Endarkenment through a sustaining paid membership at USD $5/month or $50/year. Paid subscribers also receive immediate full access to all archived interviews.
---
UP-AND-COMING INTERVIEWS (2019-2020):
* Boris Tyurin of Out Of Hell
* Martin Stürtzer of Phelios, organizer of the Phobos Festival
* Alexander Leßwing of Skadi
* Dark Ambient Sound Bath

RECENTLY PUBLISHED ALL-ACCESS INTERVIEWS:

* All Art is Political: An Interview with Phragments
(long-read annual special issue for 2019)

EXCLUSIVE SUBSCRIBER-ONLY INTERVIEWS (soon to be re-released publicly):

* Scandinavian Heritage: An Interview with Ulf Söderberg
(long-read annual special issue for 2018 - his first interview in over a decade!)
* Where Curiosity Leads: An Interview with Desiderii Marginis
* The Power of Nature: An Interview with Northumbria
* A House Between Worlds: An Interview with Hypnagoga Press

READER FAVORITES:
* Uneasy Listening: Dark Ambient Music Appreciation for Pagans
* Playlist - Blood of the Earth: Dark Ambient for Ecological Grief
* Dark Ambient Journalism: Interview with the Writers
Archive of all previous issues for both subscriber tiers here.
---
Image credit: graphic art by Pär Boström (text layer by Danica)

To find out more about the company that provides the tech for this newsletter, visit
Substack.com
and read the posts in the
On Substack
archive.